In this week's Monday Briefing, MEI experts Randa Slim, Robert S. Ford, Marvin G. Weinbaum, James P. Farwell, Emadeddin Badi, Guney Yildiz, and Jean-François Seznec provide analysis on recent and upcoming events including Iranian President Hassan Rouhani's visit to Baghdad, reconstruction efforts in Syria, the crackdown on militant Islamists in Pakistan, Iran's cyber attack capabilities, upcoming elections in Libya, Turkish-Egyptian tensions, and Qatar's $12B loan from bond markets.
Iran's Rouhani heads to Baghdad
Randa Slim
Senior Fellow, Director of Conflict Resolution and Track II Dialogues program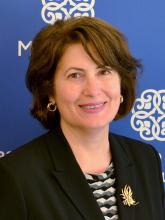 Today Baghdad welcomes Iranian President Hassan Rouhani on his first visit to Iraq. Iranian Minister of Foreign Affairs Mohammad Javad Zarif hailed the visit as "a new starting point in our relationship with Iraq." Iraqi President Barham Salih stressed that "Iraq will not become part of the U.S. unilateral sanctions regime against Iran" and "… will do our best to reduce tensions in this regard and decrease the damage that will be done to the Iranian nation."
The Iraqi and Iranian leaders are set to sign a number of agreements boosting trade, transportation, and security cooperation between the two countries. Regional relations are also on the agenda with both the Iranian and Iraqi ministers of foreign affairs supporting the restoration of Syria's regional role.
Iraq lies at the heart of two conflicting divides in the Middle East, between the United States and Iran on one hand, and between Iran and the Arab countries, in particular the Gulf states, on the other. Iraqi officials have so far managed a careful balancing act, stressing the need for U.S. forces in Iraq for training and advising of Iraqi troops and pushing back against any claim by U.S. officials that they would allow the U.S. military to use its presence in the country to pursue confrontation with Iran. On the Iran-Arab front, the Iraqi president recently said Iraq wants to be an "arena for consensus and reconciliation among the countries of the region," and is looking to build a network of "interrelated interests" with all of its neighbors, including railways, regional highways, pipelines, and free trade zones.
This visit comes against the backdrop of ongoing negotiations between the two parliamentary blocs led by Hadi al-Amiri and Muqtada al-Sadr over the finalization of appointments to the Iraqi cabinet, including the defense and interior portfolios. There has been a tug-of-war between Iran and the Unites States over the appointment of Iraq's next minister of interior. Iranian officials, led by Islamic Revolutionary Guard Corps (IRGC) Quds Force commander Qassem Soleimani, have lobbied hard for Faleh al-Fayad, the current national security advisor, to become the new minister, and Fayad recently visited Saudi Arabia to allay Saudi concerns over his Iranian links.
This backdrop illustrates well what ails the Iran-Iraq relationship. On the one hand, two militia heads, one of whom is beholden to Iran, are negotiating ministerial appointments. On the other hand, the Iranian official leading the lobbying effort inside Iraq in favor of Fayad is the head of the Quds Force. While President Rouhani and his Iraqi counterparts President Saleh and Prime Minister Adel Abdul-Mahdi are signing agreements, Iraqi and Iranian militia leaders are negotiating over who is going to be Iraq's next interior minister.
Huge questions remain in Syria
Robert S. Ford
Senior Fellow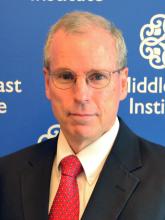 This week marks the 8th anniversary of the protests in the city of Daraa that propelled the launch of the Syrian uprising in 2011. On March 10 a small group of protesters took to Daraa's streets pledging to keep resisting the government. President Bashar al-Assad has largely won the military battle, but huge questions remain. This winter's painful fuel shortage in government-controlled regions underscores the scale of Syria's economic crisis. Reconstruction is slow and most Syrians depend on humanitarian aid. The situation is so serious that the Norwegian Refugee Council just urged Western countries to drop their sanctions not to help Damascus but to get more aid to the Syrian population in government-controlled areas.
The future of foreign-occupied regions of Syria remains unresolved, too. American-backed militias are besieging the last ISIS stronghold at the southeastern tip of Syria, but an ISIS insurgency is starting. Washington is rushing to organize a small international force that would operate inside northeastern Syria without a U.N. mandate or any clear international legal basis. This force's goal nominally is to forestall a resurgence of ISIS, but its real purpose is to deter Turkish attacks against the Kurdish People's Protection (YPG) militia that is the backbone of Washington's local anti-ISIS force, the Syrian Democratic Forces. Turkey, insisting the YPG is a terrorist organization, on March 8 and March 10 again rejected Washington's observer force idea. Meanwhile, Russia keeps pressing Turkey to crack down on Islamist extremists operating in the northwestern province of Idlib; last week Russia and Turkey started coordinated patrols in and around the province while pro-Damascus forces were striking towns in Idlib. Russia is not rushing to help the Syrian government seize Idlib and provoke a new refugee crisis on Turkey's border, but Moscow is signaling that its patience with the militant presence there is finite.
Pakistan cracks down on militants
Marvin G. Weinbaum
Director for Afghanistan and Pakistan Studies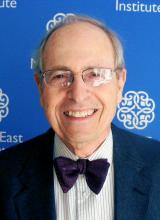 Pakistan has launched what could be the long overdue crackdown on militant Islamist groups. More than 120 people have been reportedly detained and upwards of 200 schools, seminaries, and hospitals linked to these groups seized. Understandably, however, the government's moves have been met with some skepticism, especially outside of Pakistan. Previous actions supposedly intended to curb jihadi groups turned out to be cosmetic and short-lived. Most leaders and activists were soon released by the courts, supposedly for lack of sufficient evidence, and the groups reconstituted under new names. The impunity of these groups is demonstrated by their continued ability to fundraise and recruit and, as shown in the Feb. 14 suicide attack in India, to undertake or facilitate acts of terrorism.
But there may be reasons that actions leading to successful prosecutions and imprisonments should now be taken more seriously. In an apparent convergence of views between the military and civil government, the utility that accrues from using Jaish-e-Mohammed, Lashkar-e-Taiba, and other jihadi groups as militant proxies in Kashmir and Afghanistan may be understood as carrying too high a cost. As the government of Imran Khan struggles to lift the country out of an economic crisis, Pakistan seems determined to shore up its international reputation. In particular, it hopes to avoid the dire economic consequences of being placed on a blacklist by the multinational Financial Action Task Force for non-compliance in curbing terrorist financing. The latest crisis with India may have also brought about a sense that the time has come to clamp down on militant extremists who could lead the country unwittingly into an all-out war and nuclear catastrophe.
Iran's cyber capability wreaks more havoc
James P. Farwell
Senior Fellow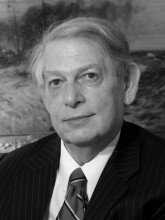 New revelations from Microsoft that Iranian hackers used cyber malware to penetrate systems, businesses, and governments around the world, causing hundreds of millions of dollars in damages, should surprise no one who has looked at Iran's quiet but powerful cyber capabilities. In the last two years, Iranian hackers have targeted 200 companies. Apparently, Iran is using a proxy, Holmium, and another group known as APT33. Microsoft's Threat Intelligence Center has called the events "massively destabilizing." The cybersecurity firm FireEye has pointed the finger at APT33 for attacks using destructive malware in the Middle East and elsewhere.
Iran's attack was not novel. In 2018, Iranian hackers targeted 70 universities in 14 countries in a bid to steal intellectual property. In March 2018, the U.S. Justice Department indicted nine Iranians in a wide-ranging scheme to hack and steal electronic data from universities, private corporations, and the U.S. government. The data breach could cost universities billions of dollars.
Iran perceives building cyber capabilities as necessary for regime survival at home and abroad. It employs cyber technology to quell dissent internally and to provide external security. Iran has demonstrated a keen comprehension of the offensive potential for malware, as well as the necessity of trying to shield the state from blame by using proxies. One challenge in defending against cyber attacks lies in the problem of identifying the attacker. The Law of Armed Conflict renders identification essential to ensure proportional response to a cyber attack and to avoid inflicting collateral damage to innocent parties, especially civilians.
Iran has acquired substantial hacking capabilities. Former Google Chairman and CEO Eric Schmidt has expressed strong respect for these, stating "Iranians are unusually talented [at cyber warfare] for some reason we don't fully understand." Iran has hacked into over 500 certifications, and media reports indicate it may have hacked into the control system of an unmanned U.S. drone. Iran has developed a trained cyber force. The Islamic Revolutionary Guard Corps has bragged that it has the second-largest cyber army in the world. It openly seeks hackers and utilizes criminals willing to serve state interests.
The latest episode reinforces the conclusion that Iran will use cyber for espionage and for wreaking havoc upon websites. In a region fraught with diplomatic and military sensitivity for the U.S., Iranian cyber capability offers it the opportunity to increase regional doubts about alliances with the U.S. while profiting from crime.
 
Risks on the road to elections in Libya
Emadeddin Badi
Non-resdient Scholar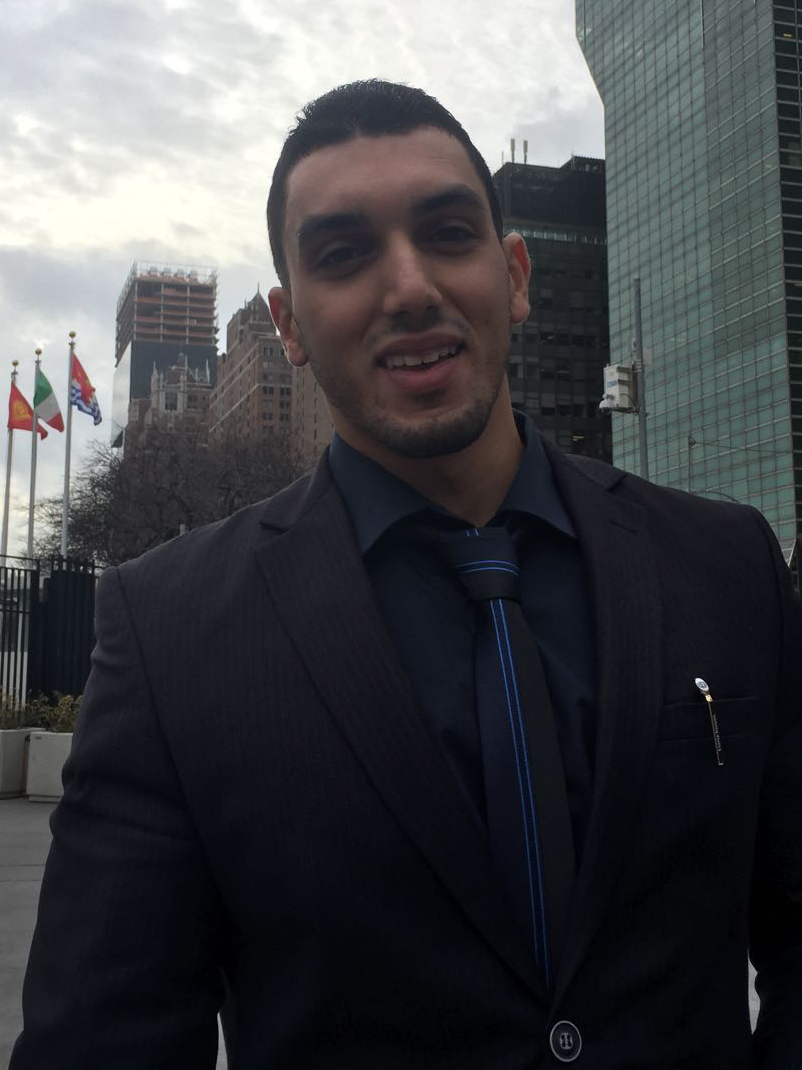 After a meeting in the UAE at the end of February that brought together Fayez al-Sarraj, the prime minister of the Government of National Accord, and General Khalifa Hifter, the head of the self-styled Libyan National Army (LNA), the UN Support Mission in Libya (UNSMIL) announced that both sides had agreed to hold elections to unify the country's divided institutions. The U.S., France, the UK, and Germany followed up by announcing their support for the initiative, but also urged all sides to work on resuming production from the Sharara oilfield, Libya's largest, which Hifter's LNA took over in early February.
A rush to hold elections permeated foreign policy toward Libya in 2018, to no avail. Both Libyans and international actors consider elections one of few practical solutions that could prompt institutional reunification and political reform. In practice, however, UN Special Representative Ghassan Salamé's Action Plan has not achieved any of its original goals, raising questions about its viability and that of holding elections in the current climate. While more international actors converge toward this solution, local elites and power brokers may not.
To understand the current international stance toward Libya, however, the statement calling for the reopening of the Sharara oilfield may serve as a better guide. Action on that front has certainly proven swifter, with the field reopening just a few days later, in early March. Although maximizing Libya's oil production capacity is indeed important, this call epitomizes the rhetoric that has emboldened military and security actors across Libya to embrace policies of fait accompli as a means to achieve political goals. In practice, it seems that UNSMIL and part of the international community are ready to forsake the dialogue-based political track and embrace short-termist, but expedient pragmatism. This stance carries significant risk though and may embolden Hifter to build on the momentum of his Fezzan operation by considering a move on Tripoli.
The war of words between Turkey and Egypt
Guney Yildiz
Non-resident Scholar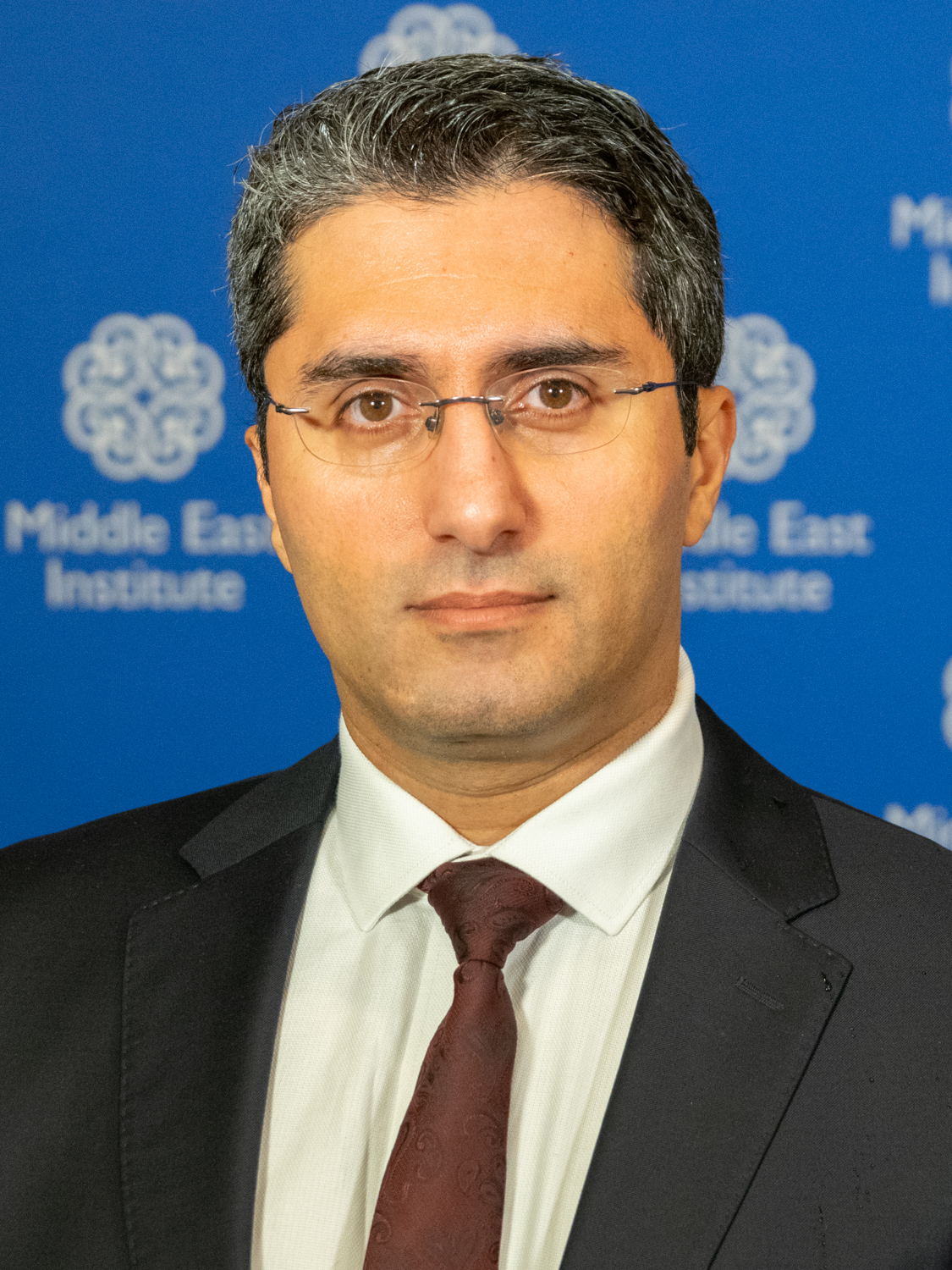 Leaders in the Middle East are no strangers when it comes to levelling insults against one another. The recent Turkish-Egyptian tension, however, signifies deeper problems between the region's two heavyweights. Ankara and Cairo are members of rival ideological, political, and economic camps.
Turkish President Recep Tayyip Erdogan slammed EU leaders for participating in the EU-Arab League Summit held in Egypt at the end of February, calling the EU "insincere" for accepting an invitation to a country where nine people charged with killing a former public prosecutor were executed. The Egyptian Ministry of Foreign Affairs responded by accusing Erdogan of partisanship toward the Muslim Brotherhood, an organization banned by President Abdel-Fattah el-Sissi's government.
Turkey and Egypt are at odds for economic reasons, too. Cairo is part of the Eastern Mediterranean Gas Forum, which counts Egypt, Israel, Greece, Cyprus, Jordan, Italy, and the Palestinian Authority among its members, but notably excludes Turkey. Ankara opposes gas exploration by the members of the forum off the coast of Cyprus, which Turkey views as disputed waters, and the Turkish military has deployed warships to block exploratory drilling in the past. Turkey's gunboat diplomacy previously elicited a strong reaction by Egypt and Israel, and the problems around exploration remain unresolved.
The gulf between Turkey and Egypt is less surmountable than that between Turkey and Israel. Along with Syria and Saudi Arabia, Egypt is one of the Middle Eastern countries where President Erdogan actively wants to see a change in leadership. President Sissi desires a similar outcome in Ankara.
There isn't much incentive on the Egyptian side for a rapprochement. Turkey's hostility toward the Saudi, Emirati, and Egyptian leadership, and its reluctance to join the anti-Iran coalition, helped to cement the Saudi-led anti-Iran, anti-Muslim Brotherhood bloc, which enjoys Israeli backing. This formation benefits Egypt as it cements Cairo's ties with the Gulf and also improves its relations with Israel.
Turkey hosts a large number of Muslim Brotherhood members, but they do not necessarily pose a substantial threat to Egypt, as the Sissi government keeps a lid on the opposition. Cairo does not have similar political assets that it could use against Ankara, but Egypt's mostly positive attitude to Kurdish-led northern and eastern Syria could prove quite significant, as it strengthens the Kurdish-Arab alliance in the region.
Qatar borrows $12B from the bond markets
Jean-François Seznec
MEI Scholar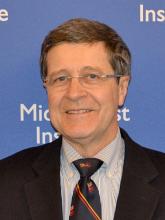 Major financial institutions just announced that they were issuing $12 billion of bonds to Qatar in three tranches ranging from 5 to 30 years at attractive interest rates. The size of this borrowing for a country of 300,000 citizens may seem over the top. Furthermore, since this exceeds the $7.5 billion borrowed by Saudi Arabia in January and the $11.5 billion expected to be borrowed by Saudi Aramco this spring, it is tempting to think that Qatar is merely thumbing its nose at its GCC neighbor.
Indeed, Qatar is not in need of cash. Its income from liquefied natural gas, its main export, is buoyed by the huge demand from China, which results in regular budget surpluses. Further, the country has large financial reserves managed by its sovereign wealth fund, the Qatar Investment Authority (QIA).
Qatar will soon need to refinance the $10 billion it borrowed last year, however, and it also needs large amounts to fund the rest of the infrastructure for the 2022 World Cup. The money could have to come from the sale of some of the QIA's assets, but these are notoriously illiquid and could come at a loss.
Hence, by floating bonds on the world markets today, Qatar is managing its cash flow requirements while taking advantage of the financial markets' positive view of its credit worthiness. Thus, this Qatari bond issue seems to be just a financial deal, albeit one with a twist: It also shows the world that Qatar is as important to the financial markets as its bigger neighbor and that it is not cowed by tough talk of boycotts.
 
Photo by Haydar Karaalp/Anadolu Agency/Getty Images
---
The Middle East Institute (MEI) is an independent, non-partisan, non-for-profit, educational organization. It does not engage in advocacy and its scholars' opinions are their own. MEI welcomes financial donations, but retains sole editorial control over its work and its publications reflect only the authors' views. For a listing of MEI donors, please click here.