In this week's Monday Briefing, MEI experts Ahmad Majidyar, Marvin G. Weinbaum, Randa Slim, Paul Salem, and Guney Yildiz provide analysis on recent and upcoming events including U.S. negotiations with the Taliban in Afghanistan, a warning sent to Israel by Hezbollah leader Hassan Nasrallah, the Sudanese president's appeal for external support, Turkish-Syrian diplomacy, and Pakistan's acceptance of Gulf aid.
US-Taliban talks progress
Ahmad Majidyar
MEI Fellow, Director of the IranObserved project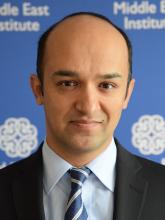 The latest talks between senior U.S. and Afghan Taliban officials in Qatar have raised high hopes that America's longest war may eventually be coming to an end. After marathon discussions, the two sides agreed in principle to a framework that would set a timeline for the withdrawal of American forces, in return for the Taliban pledging not to allow Afghan soil to be used as a base by terrorist groups.
But while the progress in Doha has been the most significant to date, reaching a final agreement is far from guaranteed, as two major sticking points could still derail the process.
First, the Taliban appear to be opposed to a comprehensive cease-fire that could provide the space and time for an agreement to be implemented. Or the insurgents may insist that they would provide safe passage for departing foreign troops but continue to fight the Afghan government.
Second, and arguably the most significant stumbling block, is that the Taliban still refuses to negotiate a political settlement with the Afghan government. The Taliban insists that they will talk to the "Afghan people," rather than the Afghan government, about peace. This indicates that the insurgents are unwilling to negotiate a power-sharing arrangement with the Kabul government and will most likely seek to overthrow the current political order and reestablish their rule once foreign troops leave the country.
And even if Washington decides to sign an agreement with the Taliban without the inclusion and consent of Kabul, such a deal is unlikely to result in peace. Quite the contrary, a rushed deal with the Taliban, followed by a precipitous U.S. withdrawal, could lead to more bloodshed, and potentially a wider civil war, allowing al-Qaeda, ISIS, and associated groups to expand their presence in the country.
Afghan peace talks mostly about an American exit
Marvin G. Weinbaum
Director for Afghanistan and Pakistan Studies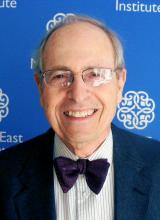 Widespread optimism reigns after U.S. and Taliban representatives concluded talks last week and an "agreement in principle" on a peace framework was announced today. Although nothing firm has been concluded by the interlocutors in Doha, progress was apparently made toward establishing a timetable for the withdrawal of U.S. troops in exchange for the Taliban's willingness to disavow ties to al-Qaeda and deny terrorist groups use of Afghan soil to attack other countries. The discussions have also reportedly included the release of Taliban prisoners and terms for a ceasefire as U. S. forces depart. Plainly, from what we know, the current talks are far less about finally bringing peace to Afghanistan than about the U.S. striking a deal that will allow American troops to exit the country gracefully.
It is difficult to see what concessions the Taliban is actually offering the U.S. Its spokesmen have long denied that it retains connections with al-Qaeda, which, in any case, presently poses no direct threat to the Afghan state. The possible release of Taliban prisoners can hardly be pleasing news for a Ghani government chaffing at its exclusion from the negotiations by a Taliban that continues to refuse to recognize its legitimacy. Only with an agreement to an open-ended, comprehensive cease-fire and the Taliban's acceptance of democratic constitutional government as the basis for power sharing can it be said that progress is being made toward Afghan reconciliation.
Nothing thus far suggests the Taliban has given up on its ultimate aim of restoring an Islamic emirate. If something has changed — as the composition of its negotiating team in Doha suggests — it is that the senior Taliban leadership can now, with military pressure clearing the way, envision a political path to victory.
Hezbollah sends a warning to Israel
Randa Slim
Senior Fellow, Director of Conflict Resolution and Track II Dialogues program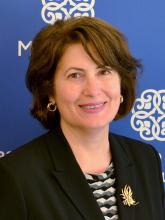 In a long-winded interview on Saturday, Hassan Nasrallah, Hezbollah's secretary-general and communicator-in-chief, debunked rumors that he was in poor health, minimized the controversy over the "attack tunnels" dug underneath Lebanon's blue line with Israel, and confirmed Israeli claims that Hezbollah is in possession of precision weapons. Nasrallah argued that Hezbollah no longer needs to transport precision weapons in from Syria as they already have enough of them, an assertion that will likely be interpreted as indirect confirmation of Israeli claims that the group has weapons production facilities in Lebanon.
Nasrallah also sent a warning to Israeli Prime Minister Benjamin Netanyahu about miscalculating the willingness of the "Axis of Resistance," comprising Iran, Syria, and Hezbollah, to continue to absorb Israeli attacks on regime and Iranian military installations in Syria. This warning comes on the heels of a recent flare-up in the military confrontation between Iran and Israel in Syria on Jan. 20, which is reported to have killed members of the Iranian Islamic Revolutionary Guards Corps stationed in the country.
While he discounted the possibility of Israeli miscalculation in Lebanon because the rules of mutual deterrence between Hezbollah and Israel are well understood by the latter, Nasrallah argued that Israel could underestimate its opponents' reaction to future military escalation in Syria and Gaza. In the case of the former, it could result in a response by the whole axis, including Hezbollah in Lebanon. Nasrallah's warning should be understood as part of the ongoing campaign between Iran and Israel to set red lines in their confrontation in Syria and a message to the Israeli leadership that the Jan. 20 strikes violated an Iranian red line.
Sudan's president looks for support abroad amid uprising
Paul Salem
President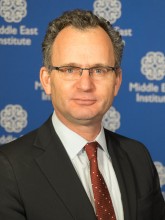 Embattled Sudanese President Omar al-Bashir is set to travel to Kuwait after visits last week to both Qatar and Egypt. He has also received delegations from Saudi Arabia and pledges of support from Turkey and Russia. He is seeking urgent economic aid to defuse critical bread, fuel, and cash shortages; and political support to shore up his presidency. But other than general statements of support, al-Bashir has not been able to announce any new emergency assistance, and the protests at home continue to gather steam.
The U.S. State Department, which laid out a road map for rapprochement with Khartoum back in November, has been circumspect, calling on the government to respect the right of the Sudanese people to protest and condemning the use of violence by state security agencies.
Nationwide protests erupted six months ago; they started off with economic demands, but have morphed into calls for an end to al-Bashir's 30-year rule. They have brought together professional associations as well as the political opposition, and a wide spectrum of protestors throughout the country. This past Sunday the head of the Umma Party announced that his party would pull out of its partnership with al-Bashir's ruling National Congress Party, indicating fissures are emerging among erstwhile governing allies.
Sudan is set to hold elections in 2020; and contributing to the political unrest is al-Bashir's intention, made public last August, to amend the constitution and run for a third presidential term. The country is unlikely to make it that far without political change.
The key player in determining whether al-Bashir stays or goes will be the army. They played a central role in presidential "transitions" after national protests in 1964 and 1985. The army leadership has so far remained silent both on the protests and the president, but they could tip the balance either way.
Will Turkey and Syria revive the Adana Agreement?
Guney Yildiz
Non-resident Scholar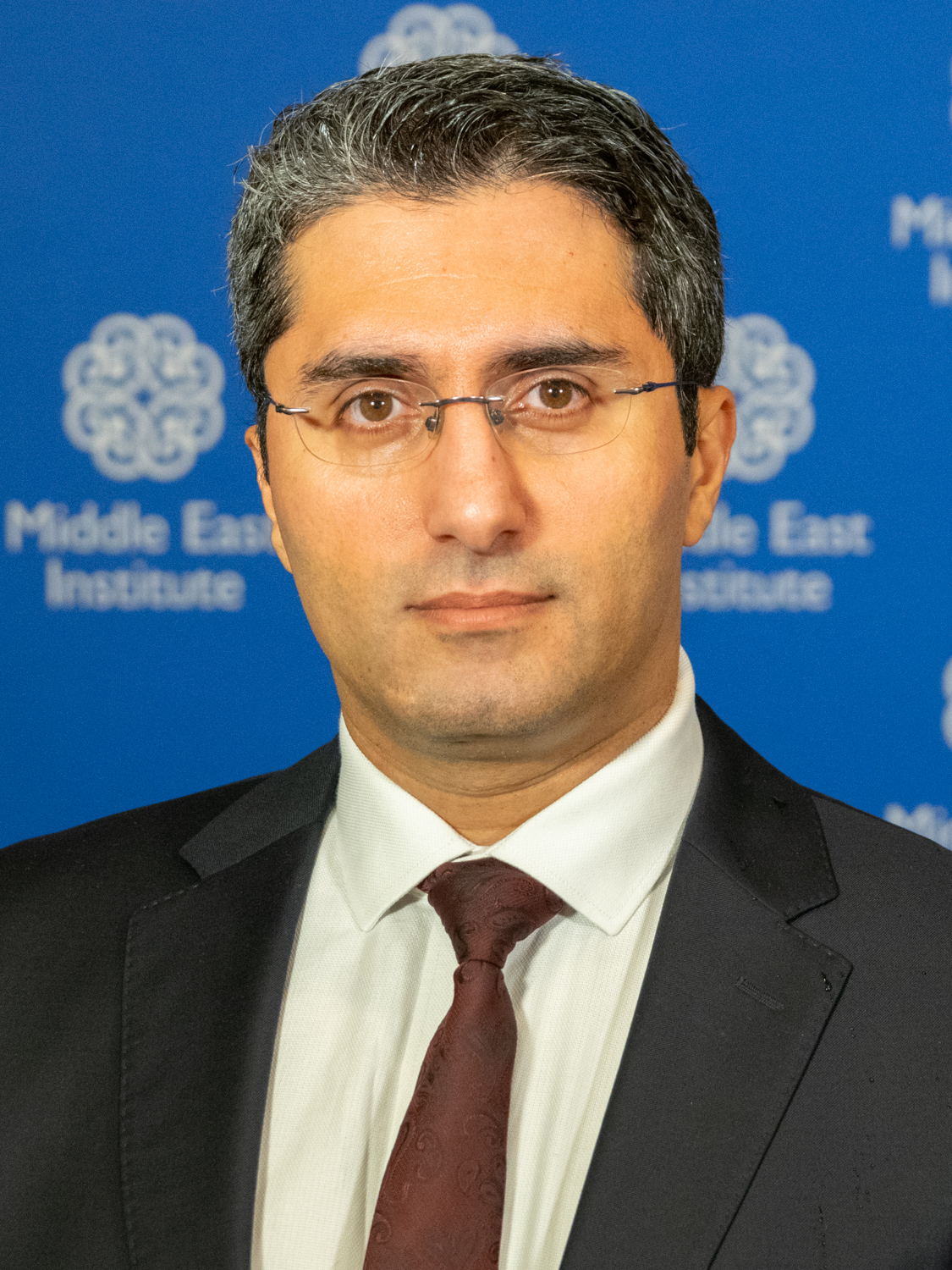 Rather than bringing Turkey closer to the U.S., President Donald Trump's decision to withdraw U.S. troops from Syria left both Turkey and the Syrian Kurds, the U.S.'s military partners on the ground, looking to Russia. Visiting Moscow last week, President Recep Tayyip Erdogan couldn't manage to get a green light from President Vladimir Putin to set up a "safe zone" in Syria.
Ankara realizes that it not only needs permission, but also help from Russia and/or the U.S. to set up one. President Putin brought up a long dead deal between Turkey and Syria from 1998 as possible mechanism to accommodate Turkey's objectives vis-a-vis Kurdish forces. The Adana Agreement led to closer Turkish-Syrian cooperation against the members of the Kurdistan Workers Party (PKK) in the years after 1998, but fell apart following Turkey's decision to back the Syrian rebels against the Assad regime in 2011. On his return to Turkey, President Erdogan indicated his willingness to activate the Adana Agreement, but the Assad government has said it will only begin talks after Turkey removes all of its troops from Syria.
As anticipated, Turkey is finding the prospect of a post-U.S. environment in Syria very challenging indeed. In northern Syria, Ankara aims to first exert control over the majority-Arab towns of Manbij and Tal Abyad. As things stand, neither Moscow nor Washington is willing to let Turkish troops and their Syrian proxies to do that. As for setting up a safe zone, there are differences between Washington, Moscow, and Ankara over the depth, administration, name, and objective of the proposed strip. With the Kurds rejecting the idea of Turkish troops manning the safe zone, it is likely that the coming months will witness intense diplomacy, mainly between Turkey, the U.S., Russia, the Assad regime, and the Kurds. Being on the receiving end of the crises in Syria, European countries might also step in as well.
Pakistan's Gulf aid comes with political costs
Marvin G. Weinbaum
Director for Afghanistan and Pakistan Studies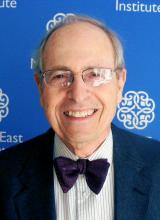 Pakistan's severe economic predicament entails heavy interest payments on its massive debt, a growing trade imbalance, and dangerously low foreign currency reserves. Badly needed foreign direct investment has been discouraged by a multinational Financial Action Task Force finding that Pakistan has taken inadequate measures to stem terrorist financing. For Prime Minister Imran Khan overcoming the current economic crisis will be critical to delivering on his promise of improving living conditions for Pakistanis through job creation and economic stimulation. His government is anxious to avoid an IMF financial assistance package intended to inject the discipline necessary to reduce fiscal and trade deficits and build trust in the economy.
Following pleas by Islamabad, several countries, most generously Saudi Arabia and the UAE, have come to Pakistan's rescue. Saudi Arabia has provided $3 billion to alleviate Pakistan's balance of payments deficits and also agreed to a one-year deferred payment of up to $3 billion worth of oil imports. The UAE announced a $3 billion financial assistance deposit to the State Bank of Pakistan to support the country's financial growth. In total, Pakistan has, thus far, managed to gather $11 billion in economic assistance. Aside from accruing additional long-term debt for short-term relief, Pakistan is also taking on political debts. While Pakistan's benefactors value a stable and economically sound country, they also see Pakistan's dependency as creating strategic obligations. The indebtedness to Saudi Arabia carries particular weight as it tilts Pakistan further toward the kingdom and threatens to upset its careful, long-standing efforts to avoid alienating its Iranian neighbor.
Photo by Afghan Presidency Press Office / Handout/Anadolu Agency/Getty Images