Saudi Arabia's archeological treasures have long been hidden in plain sight, known mainly to the people living in their proximity and a handful of scholars. But five recent UNESCO World Heritage Site designations have highlighted the universal value of the country's material legacy: historic Jeddah, a maritime hub since the 7th century (2014); the rocky Ha'il Region, with its mural-sized 10,000-year-old petroglyphs (2015); the al-Ahsa Oasis with its proof of Neolithic settlements (2018); and the austere mud-brick palaces of al-Turaif, 18th-century seat of the House of Saud (2010).
Situated in the desert heartland of al-Ula, 200 miles north of Medina, the first Saudi site to earn UNESCO recognition (2008) is also the most spectacular. Mada'in Saleh, the modern name for the ancient city of al-Hijr, mentioned in the Torah, the Bible, and the Qur'an, attests to the legacy of the Lihyanite and Nabatean kingdoms dating back to the first millennia BCE. Once the throughway for caravans bearing costly aromatics and connecting the Arabian Peninsula with Asia and the Mediterranean world, al-Ula is now at the center of a project to raise awareness of the country's ancient history, inspire national pride, and fuel tourism, all objectives within the purview of Vision 2030, Saudi Arabia's roadmap to a post-fossil-fuel future.
Covering an area the size of New Jersey (8,600 square miles), al-Ula's arid landscape is relieved by Wadi al-Qura (Valley of Villages), a lush aquifer-fed oasis, home to the modern agricultural town of al-Ula (pop. 6,000), and the remains of its 800-year-old mud-brick predecessor. Mada'in Saleh, 14 miles north of the town of al-Ula, was an urban center of the Nabateans, a people believed to have originated on the Arabian Peninsula whose wealth was derived from the incense trade until the Roman annexation of the region in 106 CE.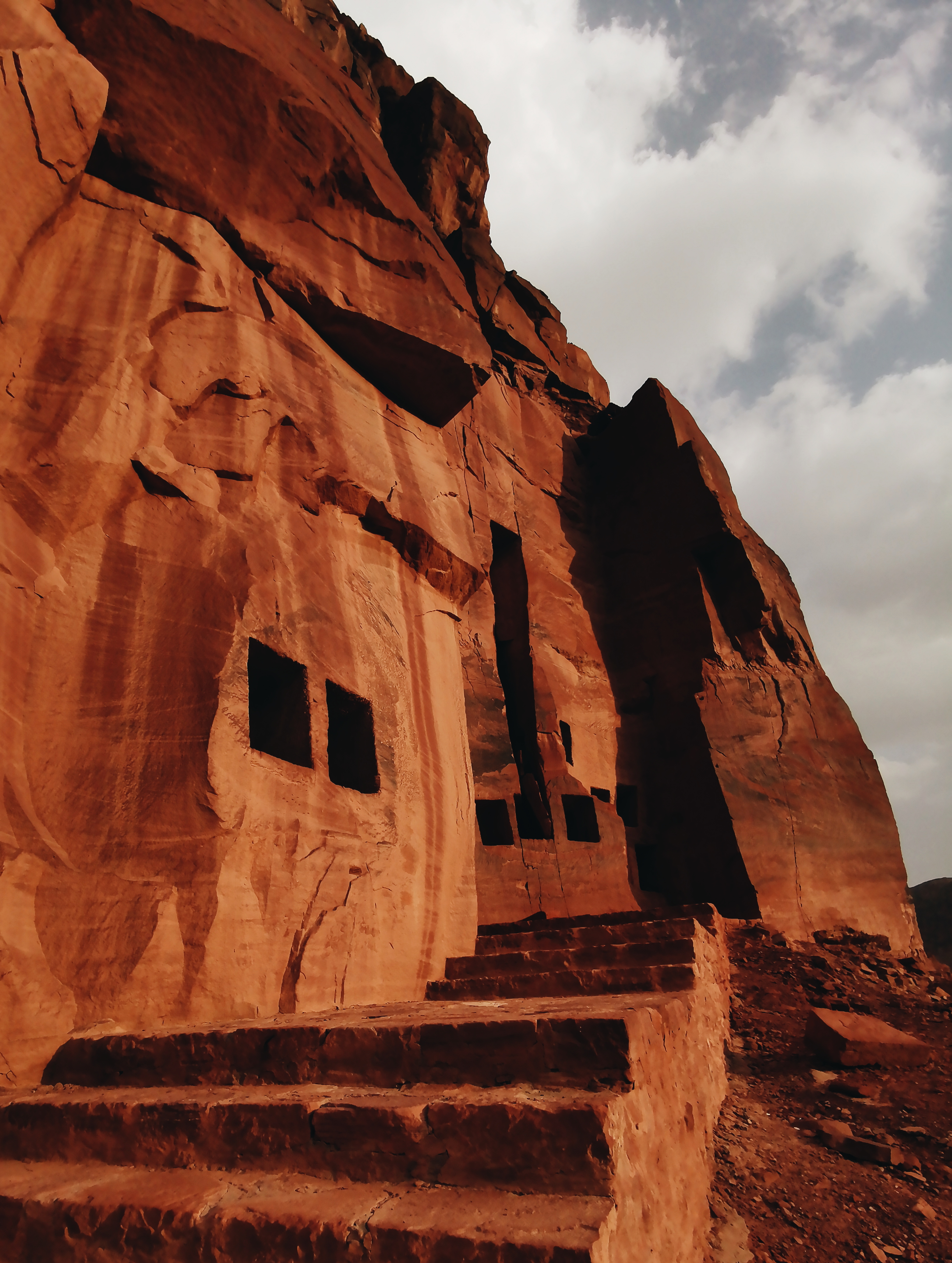 The site is home to over 100 well-preserved monumental tombs (dating to 100 BCE-100 CE), their elegant facades masterfully cut into limestone outcroppings like those of the Nabatean capital of Petra in Jordan, but more richly decorated with human figures, sphinxes, snakes, lions, and other animals. Mada'in Saleh has wells the Nabateans sunk into the bedrock that are still in use today, proof of the ancients' knowledge of hydraulics. Throughout the al-Ula area there are countless graffiti and rock-carved inscriptions in Lihyanite, Aramaic (a dialect of which the Nabateans used for writing), Greek, Latin, and Arabic, an open-air lexicon shedding fresh light on both ancient writing forms and the origins of today's Arabic language.
Charged with the site's conservation and development, the first task of the Royal Commission for al-Ula (RCU) was documentation. The commission began a two-year survey in March 2018 using satellites, drones, and a remote-sensing technology called LiDar that enables archeologists to detect the traces of ancient remains. Committed to making education and community engagement part of their process, the RCU partnered with Art Jameel, an organization with an impressive track record of cultural heritage projects that emphasize local capacity building, including the Jameel Arts Centre in Dubai; Jeddah's the Hayy: Creative Hub; the Jameel House of Traditional Arts in Cairo, and most recently, Atelier Cairo Art Jameel.
At al-Ula, Art Jameel partnered with Factum Arte, world experts in the field of digital documentation, to train local youth in photogrammetry. Using photography in conjunction with specialized software, photogrammetry yields data-rich digital maps that can be used to generate 3D models and printed replicas in addition to enabling researchers to scrutinize recorded objects in granular detail. The two-week session, says George Richards, Art Jameel's head of heritage, was "focused on knowledge transfer, empowering people with new skills to build the human capital in cultural heritage preservation."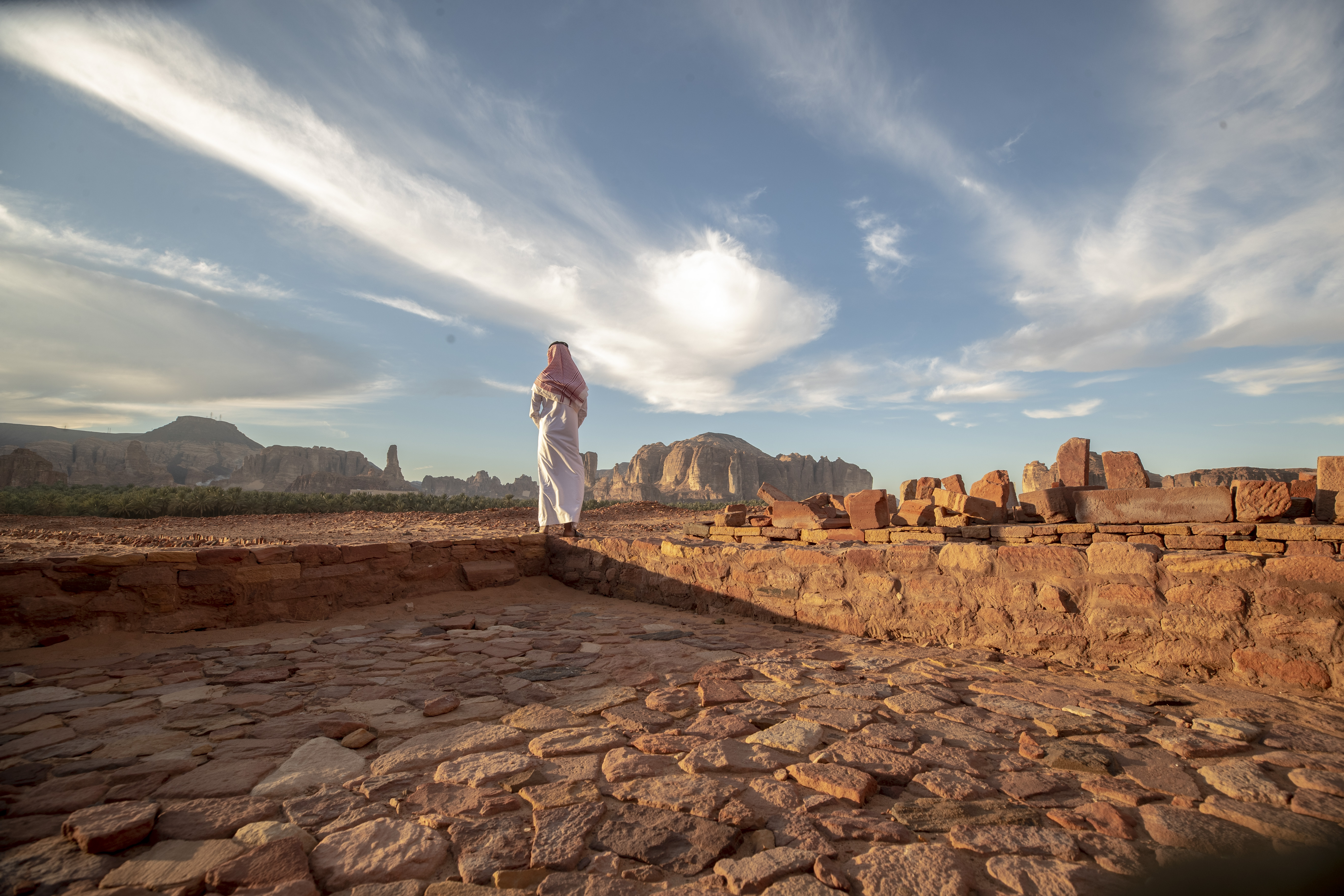 The trainees included 10 women and five men, the first of 74 al-Ula residents to respond to an advertisement placed by the RCU, far more than were expected. Many of the men were photographers, whether by part-time trade or inclination; like most people in the area, their primary occupation is farming. Some of the women were university educated, while others were students of photography or artists. According to Otto Lowe, who conducted the training, "[all] were very quick and eager to learn," despite the need for an English translator.
The course began with explanations of photogrammetry and related methodologies, followed by field work around al-Ula photographing inscriptions. The team trained in several sites, including Jabal Ikhmal, a valley where Nabatean kings met to literally write their laws and edicts in stone; a rugged cliff-face covered in petroglyphs that posed difficulties for women wearing the obligatory abaya; and a long gully bearing inscriptions from a variety of periods of inhabitation.
"Once you know what to look for," Lowe said, "you see [the graffiti] everywhere, even as you're driving down the road." Having learned how to panoramically photograph the surroundings, some of the women began experimenting with software that renders the digital imagery into maps and models, while other students took the initiative to photograph areas on their own.
Art Jameel worked with Factum Arte on previous projects, recording endangered examples of vernacular architecture in Jeddah's old town using laser scanning and photogrammetry. They also collaborated to record and preserve al-qatt al-Asiri, an art form historically practiced in the southern Saudi region of Asir but under threat of disappearing. Traditionally painted by women to decorate the interior of their homes, al-qatt consists of intricate patterns of vividly colored geometric shapes. The work of documentation has helped revive interest in the craft, which UNESCO placed on its "Intangible Cultural Heritage of Humanity" list in 2017.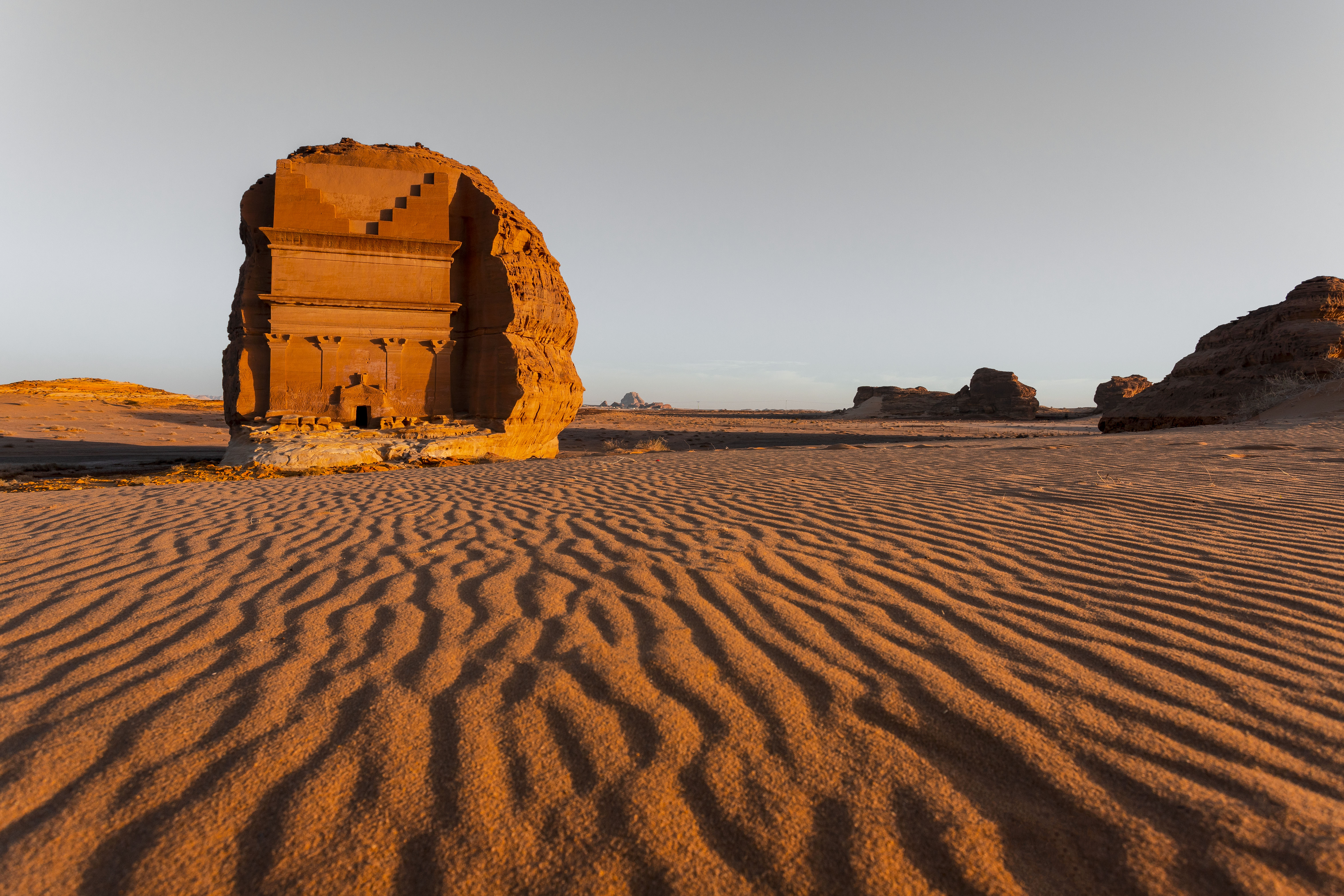 The success of the pilot training program at al-Ula demonstrated both the advantages of digital documentation in an archeological context and the high degree of local interest. Al-Ula residents proved more than willing to take part in conserving what for them, says Richards, is "a living heritage." But these skills are also intended to create livelihoods. The hope, says Richards, is that Art Jameel can build on the educational component introduced at al-Ula "to create a pool of talented digital documentation specialists to service the entire region." The "mind-boggling" quantities of inscriptions and graffiti in the area, "most of which have yet to be recorded and studied," says Richards, make al-Ula "the ideal place to build a cadre of conservation-minded young Saudis."
Envisaging al-Ula as a cultural tourism draw, the RCU has begun training tour operators and sponsoring a scholarship program aimed at producing specialists in the fields essential to the documentation, study, presentation, and maintenance of heritage sites. Given the fragility of the desert environment, accommodation and transport for visitors will require careful planning, especially if the site is to receive visitors in numbers commensurate with the $20 billion investment in tourism-related infrastructure the country aims to attract.
High-end accommodations are in the works, including the Sharaan Resort (designed by French architect Jean Nouvel) with 25 suites, 10 pavilions, five residential estates, and an international conference center. In August 2019 the RCU announced a partnership with luxury resort brand Aman to develop three additional properties in al-Ula. Speaking about the deal, RCU Governor and Minister of Culture Prince Badr bin Abdullah bin Mohammad bin Farhan al-Saud said that "[Aman] shares our vision of sensitive development that both works with and incorporates the local landscape and culture in a highly sympathetic manner, while demonstrating our commitment to delivering an extraordinary visitor experience in al-Ula."
The date for opening al-Ula to the public is set for 2023. Saudi authorities are hailing al-Ula's natural beauty and ancient artifacts as the country's "gift to the world," and administrators recently launched a new tourist visa. To accommodate vacationers, the government appears to have found a work-around for some Wahhabi strictures, loosening requirements related to women's clothing and gender segregation, though alcohol consumption remains banned. Nor is the vaunting of pre-Islamic cultures likely to escape criticism from some pious commentators.
Aside from investors and a ruling class eager to promote itself as forward-thinking stewards of the country's material legacy, those who stand to benefit most from al-Ula's heightened status in the long term may be Saudi youth, who constitute 44 percent of the population of 34 million. For them, the project promises new career avenues, more opportunities for intercultural encounters, and perhaps most importantly, the possibility of expanding a national identity typically associated with oil wealth and autocracy to embrace a deeper sense of history and achievement.
Maria Golia, an American writer, has lived in downtown Cairo for over two decades. She is the author of Cairo, City of Sand and Photography and Egypt (Reaktion Books, UK, 2004, 2010).The views expressed in this article are her own.
All photos courtesy of the Royal Commission for al-Ula
---
The Middle East Institute (MEI) is an independent, non-partisan, non-for-profit, educational organization. It does not engage in advocacy and its scholars' opinions are their own. MEI welcomes financial donations, but retains sole editorial control over its work and its publications reflect only the authors' views. For a listing of MEI donors, please click here.