Contents:
Is this the same old in Pakistan-India relations?
Marvin G. Weinbaum
Director, Afghanistan and Pakistan Studies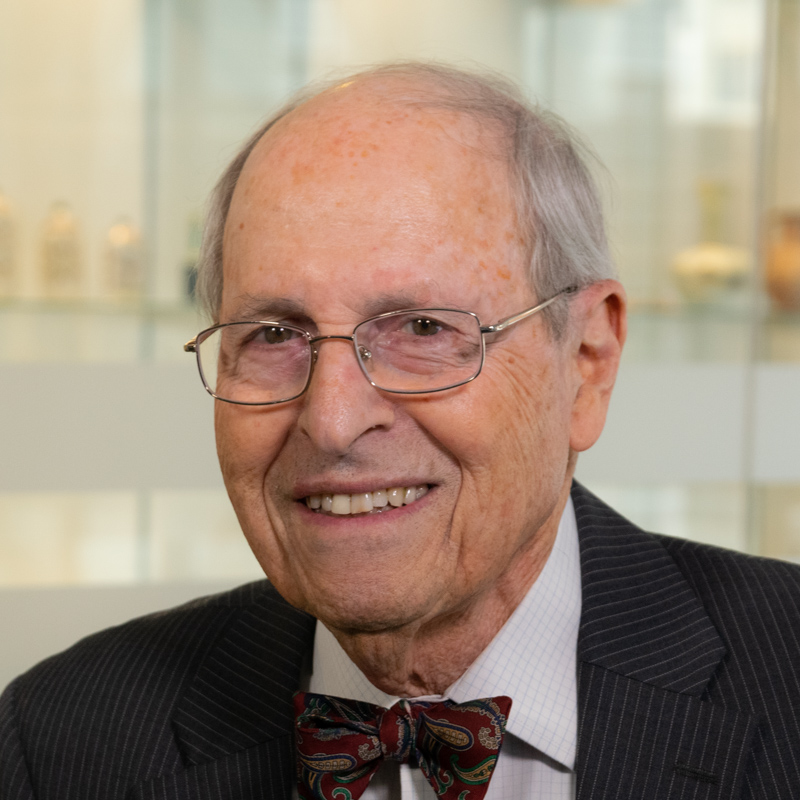 For a while, a breakthrough in ossified Pakistan-India relations seemed well under way. Signs of a rapprochement began with a late February reinstitution of a long-dormant cease-fire agreement along the Line of Control, the de facto border dividing Kashmir. Last month saw a resumption of meetings of the Indus Water Treaty Commission, which for over 60 years has exemplified the benefits of continuous cooperation between the two countries. Another hopeful note was struck in the mid-March inaugural meeting in Islamabad of a security forum where Pakistani army chief Qamar Javed Bajwa, while continuing to identify Kashmir as an obstacle to normalization with India, also expressed the need for the countries to "bury the past and move forward." Meanwhile, Prime Ministers Narendra Modi and Imran Khan have exchanged letters with uncharacteristically cordial language. And then last week, in a move suggesting a likely resumption of suspended Indian-Pakistani trade, the Khan cabinet Economic Coordinating Committee announced Pakistan's removal this summer of a two-year-old ban on importing Indian cotton and sugar.
Observers have mused over the motives of leadership in both countries in seeking to lower tensions, especially the willingness of the militaries to agree on a cease-fire. Many suggest the heavy economic and strategic costs to both sides, as they face economic stringencies exacerbated by the pandemic. Strategically, they each have two-front security concerns. Greater normalization of ties with Pakistan would allow India's military to focus solely on the threat to the northwestern border in Aksai Chin, where skirmishes with China took place last year. Pakistan would welcome stability on its eastern border, where conflict could ignite if the Afghan peace process fails. External pressures may also be at work. China needs regional stability for a return on its investment through the Belt and Road Initiative. It would rest more easily if it knew that Pakistan would not drag it into a conflict with India. The U.S., in encouraging India and Pakistan to normalize relations, hopes to free India to enlist as a stronger counterweight to China's ambitions in South Asia. As the U.S. plans its military disengagement from Afghanistan, both countries are seen as having a role in assuring that Afghanistan avoids a descent into chaos.
But as has happened often in the turbulent history of Indo-Pakistan relations, developments that seem promising have a way of quickly fizzling out. This may now be occurring. Only a day after announcing its revised trade policy toward India, the cabinet committee and prime minister under domestic pressure reversed themselves. Pakistan's foreign office followed with a statement that no normalization of relations with India is possible as long as the Modi government refuses to revoke its abrogation of Kashmir's special status under India's constitution. For all the recent positive signals, Pakistan's continuing fixation on the Kashmir issue and India's lasting belief in Pakistan's shielding of jihadi terrorists make for the same old thorns in relations.
This article was co-authored by Ghasharib Shoukat and Jack Ryan, research assistants to Marvin G. Weinbaum.
Follow on Twitter: @mgweinbaum
On reviving the JCPOA, Russia has a dual-track plan and a three-fold interest
Maxim A. Suchkov
Non-resident Scholar, Conflict Resolution and Track II Dialogues Program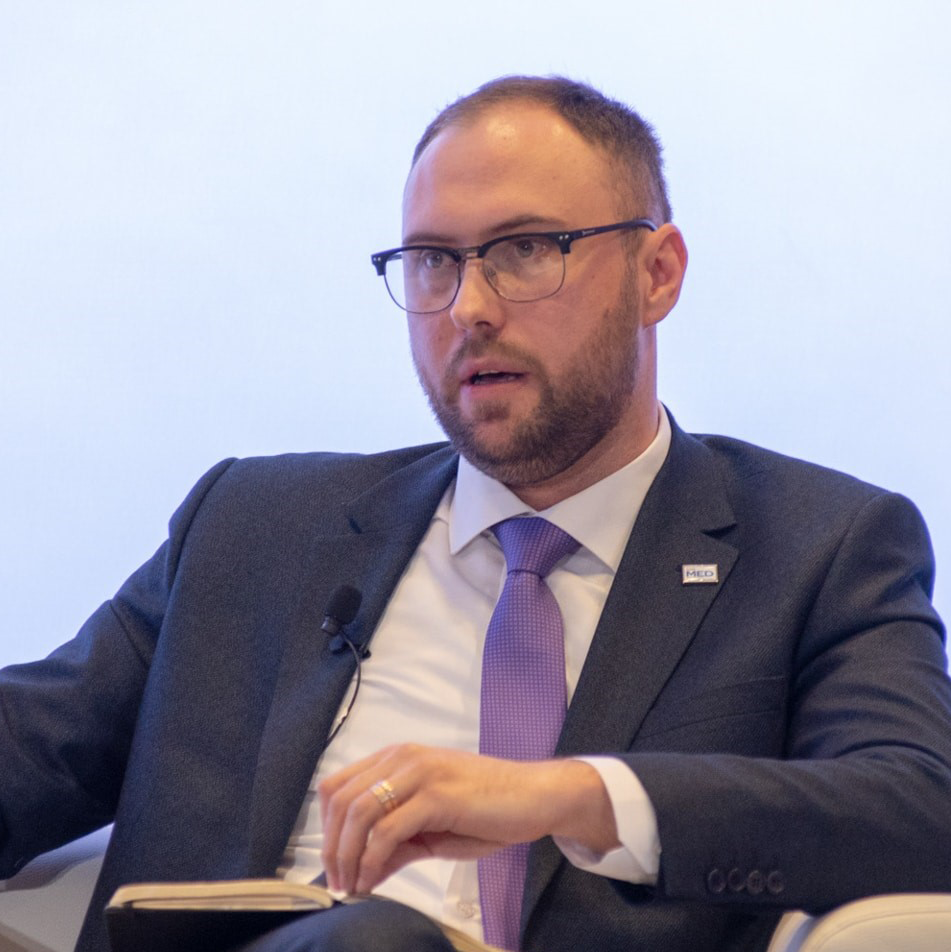 In the run-up to the meeting of the Joint Comprehensive Plan of Action (JCPOA) Joint Commission in Vienna on April 6, Russia seeks to emerge as a constructive deal-maker. As Americans and Iranians have clashed over who should make the first step to return to the deal, Moscow apparently has ideas on how to move forward.
On March 31, Russian daily newspaper Kommersant reported that Moscow proposed "a scheme of consistent reciprocal steps" that should return the U.S. and Iran to the deal. Kommersant cited source in the Russian Foreign Ministry who caveated that Russia is exclusively focused on resuscitating the 2015 deal without any "add-ons." This is fully consistent with the Iranian negotiating position. To embrace Washington's interests, Moscow proposed to look into the Russian idea of a collective security architecture in the Gulf, which it publicized in the summer of 2019.
Essentially, the Russian proposal implies compartmentalizing the two issues into two different frameworks. The nuclear problem should be addressed within the framework designed for it – the JCPOA — while regional security issues should be tackled within the framework of the Russian-proposed collective security system. This way American concerns over the need to address Iran's "destabilizing regional behavior" will also be accommodated, even though Moscow itself never talks about this aspect of the problem in such terms.
Russia's own interest in all of this is at least three-fold.
First, it's an opportunity for Moscow to showcase its responsible attitude vis-à-vis the issue of nuclear non-proliferation.
Second, it's one of a few remaining issues on which Russia and leading Western states, the U.S. in particular, can engage in a constructive manner. Such issues are in short supply.
Third, it's an area where Russia can showcase its support for what it sees as Iranian attempts to stand up for their sovereignty in the face of American pressure. Earlier this year, Foreign Ministers Sergey Lavrov and Javad Zarif inked an agreement to expand bilateral cooperation in cybersecurity.
Preserving the original JCPOA therefore seems like the best way for Russia to align these three considerations. Iran's departure from the deal would undermine the first component of Russian policy. Expanding the deal into other areas (like missile defense or regional behavior), as the Americans propose, would be a challenge to the third. Alienating Moscow on either of the tracks would upset the second.
Foreign Minister Lavrov is scheduled to travel to Tehran shortly after the meeting in Vienna, on April 13.
Follow on Twitter: @m_suchkov
GERD talks fizzle out yet again, but changing regional dynamics could create new openings
Mirette F. Mabrouk
Senior Fellow, Director of the Egypt program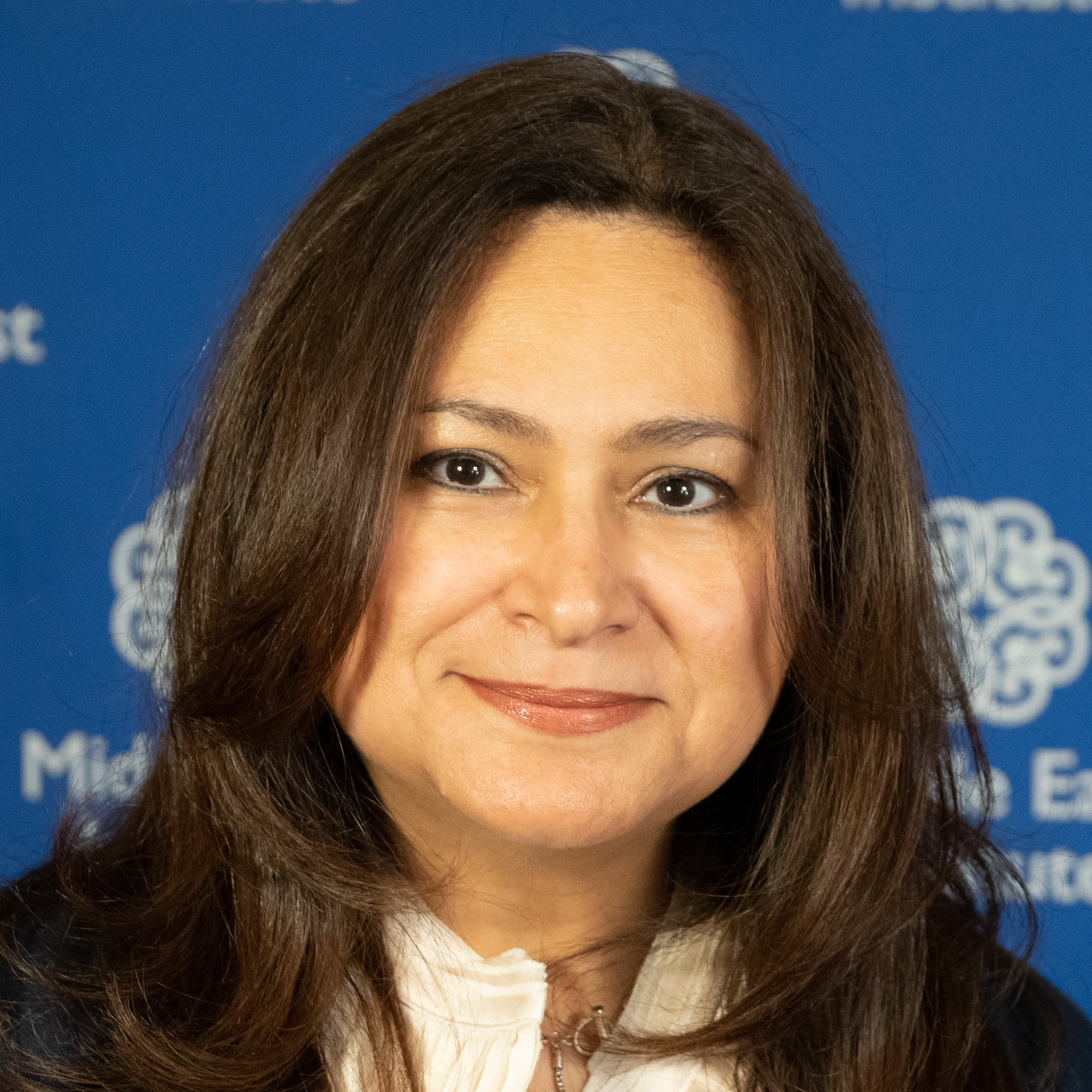 To the surprise of few and the despondence of many, the latest negotiations over the Grand Ethiopian Renaissance Dam fizzled out with no discernible results. The discussions were the latest in a series that stretched back over a decade, the longevity of which has been matched only by its futility.
This latest round was attended by the foreign and irrigation ministers of the three countries directly involved, Egypt, Ethiopia, and Sudan, in Kinshasa, capital of the Democratic Republic of the Congo, the current chair of the African Union, which is helping to mediate the talks. As with all the other meetings, these aimed to arrive at mutually agreed parameters for the filling and operation of the dam. More specifically, Egypt and Sudan were hoping to find a legal way of navigating around Ethiopia's insistence on a unilateral approach to fill the dam. Ethiopia has always insisted on this unilateralism. Set to provide much-needed electricity and boost development, the dam is a pivotal issue for Ethiopia. Funded by Ethiopian money, it is of intense national importance and a rare focus of unity in a country that is fast spiraling toward a civil war. For Egypt, which relies on the Nile for over 90% of its fresh water supply, the remote but very real possibility that the dam could turn off the taps is a pervasive and existential threat. The situation had initially been more nuanced for Sudan, which stood to gain from the cheaper electricity the dam might produce. More importantly, since the dam regulates water flow, it could potentially provide respite from the flooding that Sudan suffers from annually. However, the situation has changed drastically over the past year or so, with the last few months seeing a rapid acceleration. One significant factor in this development has been the change in Sudan's position and regional relevance.
When Ethiopia unilaterally started the initial filling phase last year, Sudanese water stations recorded a drop in water levels less than 24 hours later. Sudan is a primarily agricultural economy and extreme poverty stands at around 13.5%. A threat to its agricultural sector would be catastrophic. Sudanese alarm has continued to rise and is spiking with the developments kicked off by Ethiopia's escalating internal conflict. Almost 60,000 Ethiopian refugees have poured over the border into Sudan, a country in a fragile transition with an economy that was already on its second year of negative growth before COVID-19 dealt it yet another blow. To add to the problems of a civil war brewing on its borders, a decades-old border dispute, in the Fashqa region, has led to spurts of cross-border Ethiopian-Sudanese military aggression, threatening to turn an internal conflict into a regional one.
Sudan, however, is seeing its regional profile rise. On March 31 U.S. Secretary of State Antony Blinken "welcomed a new chapter" in bilateral relations, hastened by Sudan's entry into the Abraham Accords and its agreeing to pay reparations for al-Qaeda affiliated attacks. A recent visit by U.S. Sudan Envoy Donald Booth helped cement this new regional profile.
Egypt and Sudan have also ramped up their cooperation on the diplomatic, economic, and military fronts, the latest sign of which were the joint air training maneuvers named "Nile Eagles 2" in north Sudan. The idea clearly is to present a unified front to Ethiopia and attempt to blunt the country's unilateral approach.
In the context of possible increased international involvement in the dispute — the U.S. has signaled that it is paying close attention and there have been Arab offers to help mediate — and mounting international condemnation of the conflict and resulting human rights violations in Ethiopia, these development have taken on increasing importance. Rising Sudanese regional relevance, growing bilateral cooperation between Egypt and Sudan, and possible Ethiopian isolation might bring on, if not a solution, then at least a change in the tenor of the discussion.
Follow on Twitter: @mmabrouk
Is the double shock over? Iraq finally passes a 2021 budget
Yesar Al-Maleki
Non-resident Scholar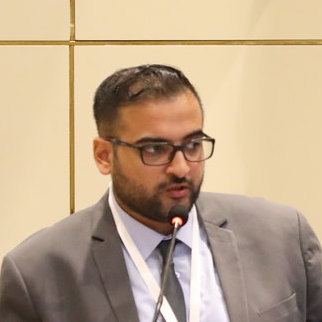 Iraqi lawmakers, four months into the new year, have finally passed what had become a "fractious" federal budget. With a record $19.77 billion deficit — in dinar terms — Baghdad plans to spend $89.65 billion while expecting revenues of $69.88 billion. As oil prices have been maintained at the $60 per barrel level thanks to the OPEC+ curbs on production, earning Baghdad $5.7 billion in oil revenues last month, is Iraq finally out of the woods?
Throughout last year, Iraq's economy was badly shaken by the double shock of the COVID-19 pandemic and the ensuing collapse in oil prices. With oil revenues hitting a low of $1.5 billion last April, Baghdad was forced to take on unprecedented domestic debt and tighten its belt with the hope of navigating through the storm. At the time, $5-6 billion was needed every month just to balance the country's inflated public payroll.
Iraq started 2020 with a resigned government, mass protests for reform, and failed attempts to form a new cabinet. The outlook was bleak. Facing a lack of political accord in parliament and volatile oil income, the government was unable to pass a budget. Instead, it managed to pass a $10 billion deficit financing emergency package in November. Baghdad almost failed to pay salaries in the next few months in the absence of the bill.
Iraq's political elites, many fearing former Prime Minister Adel Abdul-Mahdi's fate under public pressure, rushed to see the bill through, even at the cost of upsetting their Kurdish counterparts. Kurdish MPs boycotted the vote as the Kurdistan Regional Government's (KRG) share was linked to handing almost 60% of their independent oil exports to Baghdad's state oil marketer, SOMO. Kurdish leader Masoud Barzani said the vote by Iraq's Shi'i and Sunni MPs "stabbed the people of Kurdistan in the back."
After much negotiation, a compromise with Erbil was struck, handing Baghdad 250,000 barrels per day worth of oil exports at SOMO's pricing in addition to half of border crossing income in the Kurdistan Region. For years these exports were the center of dispute. Erbil's outstanding debts from oil prepayment contracts and dues to international oil companies operating in the region already leave little for KRG coffers. By leaving the payment mechanism vague, it is practically unlikely that the Kurds will sacrifice almost $5 billion in revenues even if they will get $6.6 billion in return.
But Mustafa al-Kadhimi's government didn't just have the Kurds to deal with: the Shi'i bloc was divided and budget negotiations became a means for MPs to campaign early for the upcoming parliamentary elections in October. Unrealistic populist promises of ever-more government jobs saw the initial planned deficit of $40.2 billion almost doubling during discussions. The socio-economic crises of the last two years made the unemployment rate jump to 27% while poverty hit 31.7% before falling to 25% in March. Iraq's public wages still make up a significant portion of the approved budget's $69.23 billion in current expenditures at 54%, although the budget does suspend new employment in the public sector this year.
Devalued by 23%, the new exchange rate of IQD 1,450 per USD provides the government with additional spending power, and credit goes to Finance Minister Ali Allawi and his team for preventing a Lebanon-style fiasco by implementing the new rate and supporting it with dollar inflows from the Central Bank almost immediately. Yet, the rate has been largely criticized by Iran-backed factions, with many suspecting it put a dent in dollar flows to Tehran.
The process of passing this budget gives a glimpse of what Iraq's politics have become: dysfunctional and imprudent. The urgency of providing salaries and reaping political gains with the electorate have trumped the aspiration to minimize the state's financial role in the economy as an allocator. While a number of articles may pave the way for quasi-privatization and growing non-oil revenues, Iraq's economic decision-making is reluctant and fearful of popular resistance. Even the introduction of a value-added tax, upon which $13.9 billion in non-oil revenues were partially planned, was scrapped at the last minute.
Oil prices are favorable and Iraq may even reverse some of its petrodollar losses this year, but short-sighted budgeting and economic planning practices are unsustainable in a climate-aware world heading toward reduced oil consumption. For now, however, that is not an immediate concern in Iraqi politics.
Follow on Twitter: @yesar
Dovish foreign policy vis-à-vis Lebanon's leaders is not working
Christophe Abi-Nassif
Director, Lebanon program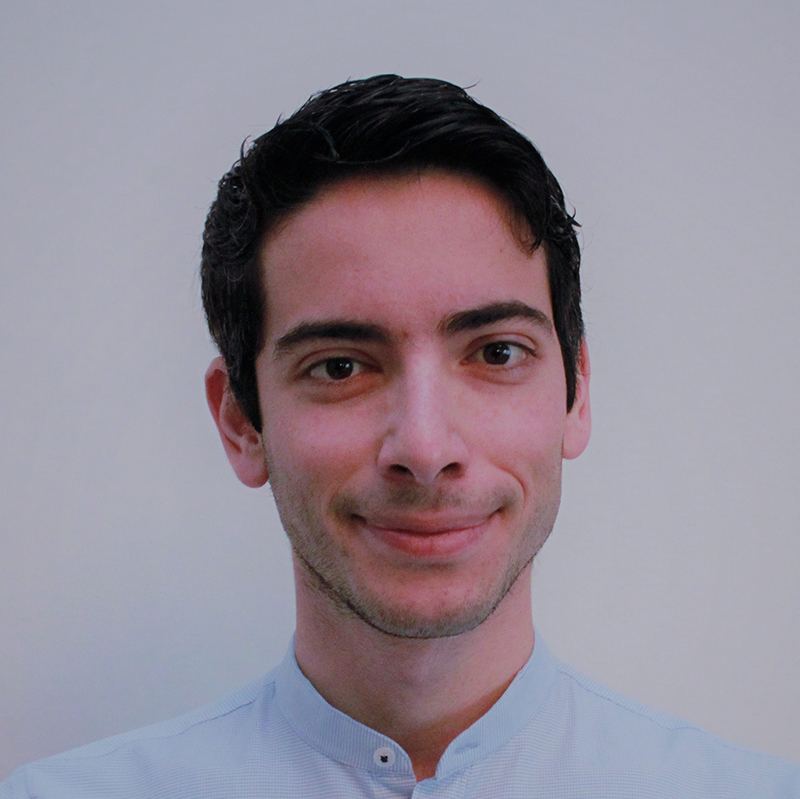 Lebanese politicians' sustained attempt at sabotaging the future of their own country is nothing short of surreal. Ferid Belhaj, the World Bank's vice president for the Middle East and North Africa, asserted last week that "Lebanon has not been interested, willing, or able to help itself." "Help us help you" has indeed been the international community's common motto and messaging to the political class for nearly a year now.
Along the way, and in an attempt to break the cycle of deliberate inaction, carrots of different natures and sizes have been dangled, but to no avail. As recently as last week, a consortium of German firms announced that it will be presenting to Lebanese officials a multibillion-dollar proposal to reconstruct Beirut's obliterated port and its surroundings. Once again, however, the proposal is expected to come with the same reform conditionality that international partners and donors have been demanding for years to unlock much-needed foreign aid.
The Lebanese leadership's continuous disregard of such carrots and incentives — let alone moral appeals — is indicative of their ineffectiveness at forcing a constructive change of behavior. Over the past month, Foggy Bottom's comments on the Lebanese stalemate have mostly been normative — what Lebanese politicians should do. Even France, by far the most involved party in Lebanese politics, is still at the stage of identifying levers that the European Union can pull to put more pressure domestically. Yet normative statements and threats of sanctions have not been successful in raising the costs of inaction and obstruction for Lebanese political actors.
The immediate implication for American and European foreign policy therefore lies in hitting these actors where it hurts most: their amassed wealth and their credibility in the eyes of the Lebanese people. This can only be achieved through swift, pragmatic, transparent, and coordinated efforts targeting politicians across the board and on both ends of the political spectrum. If the past 18 months have shown the international community anything, it's that words and pleas no longer bear any significance for the Lebanese political establishment. The citizens of Lebanon want to be helped; their leaders-turned-captivators aren't even trying.
Follow on Twitter: @chris_abinassif
Will high-level EU-Turkey visits lead to a normalization of relations?
Przemysław Osiewicz
Scholar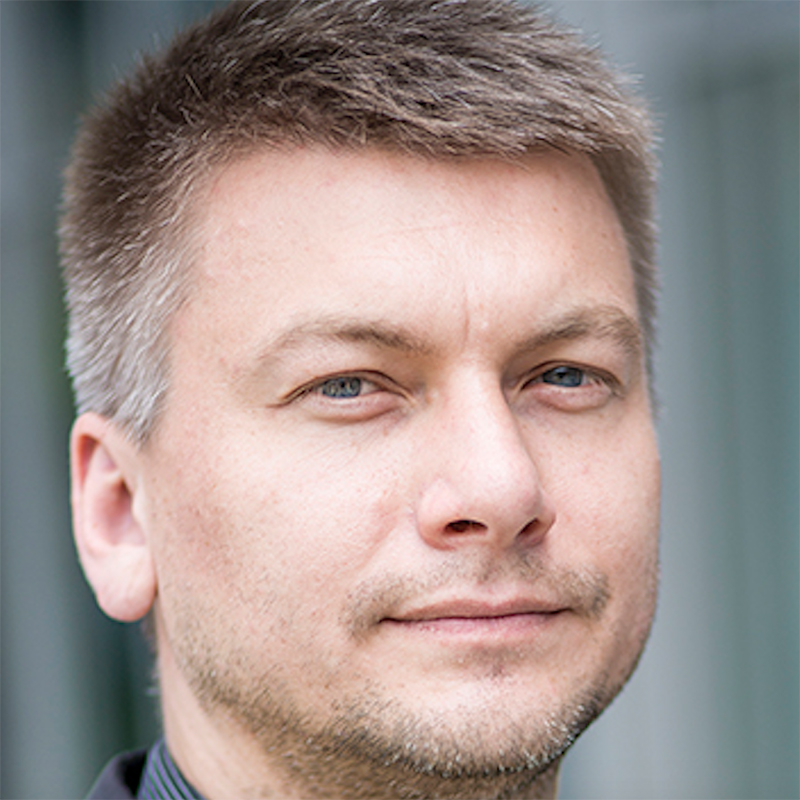 The frequency of contacts between European Union and Turkish authorities in the first half of 2021 has been the highest since preparations for the opening of Turkey's accession negotiations in 2004-05. In the last 15 years, Ankara and EU institutions have diverged on almost all major points and negotiations have stalled, and the situation became even more complicated after the failed coup in Turkey in July 2016. Does this suggest a breakthrough is in the offing and the positions on both sides might finally move closer together?
In early March, Charles Michel, president of the European Council, visited Ankara and met with Turkish President Recep Tayyip Erdoğan. Shortly thereafter, the Turkish leader flew to Brussels at the invitation of Michel and Ursula von der Leyen, president of the European Commission. The leaders did not discuss accession negotiations, but focused only on current issues, namely the implementation of the EU-Turkey statement on migration, security and stability in the region, and the crisis in Syria. Turkish Foreign Minister Mevlüt Çavuşoğlu and EU diplomatic chief Josep Borrell Fontelles were then tasked with clarifying the interpretation of the 2016 migration statement to make sure that both sides have the same understanding of its provisions.
This week's visit by Michel and Von der Leyen to Ankara will also be a high-level one, but just like last month, the talks will be rather technical in nature. Their trip to Turkey on April 6 is possible thanks to the consent of member states to the de-escalation of tensions in EU-Turkey relations and as a response to conciliatory gestures on the part of President Erdoğan. Despite the frequency of these visits, however, there is no sign so far that the parties' positions on the most important issues have come closer together. And there are still many important unresolved issues, including differences in the approach to regional security policy, the pace of the accession negotiation process, the Cyprus issue, Greek-Turkish disputes in the Aegean Sea, and tensions related to the division of exclusive economic zones and the continental shelf in the eastern Mediterranean.
However, one thing should be emphasized: EU leaders are now meeting President Erdoğan and directly discussing important issues. Their actions are no longer limited to unilateral statements and accusations presented in separate press conferences. That both sides are paying attention to dialogue and diplomatic measures is a good sign. One can therefore hope that the improvement in bilateral ties will soon translate into bolder proposals for reaching a compromise on the numerous issues at stake.
The new Saudi investment plan: Throwing the baby out with the bath water?
Jean-François Seznec
Non-Resident Scholar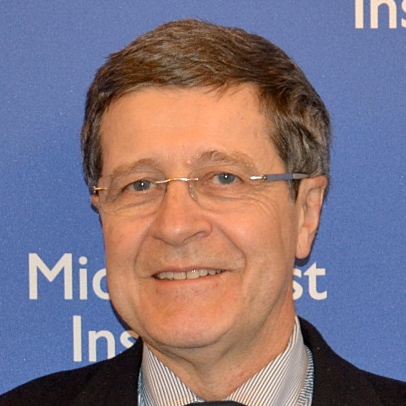 This week, Saudi Crown Prince Mohammed bin Salman added details to his plan to find 12 trillion Saudi riyals ($3.2 trillion) to invest within the kingdom by 2030. He explained that SAR 5 trillion will come from the largest companies traded on Riyadh's Tadawul stock exchange, which will be asked to forgo some dividends and instead plow the cash into unspecified investments. The balance will come from the Public Investment Fund (PIF), foreign investors, privatization of state firms, and the government's cash reserves.
Foregoing dividends to put money into investments "suggested" by the state-owned PIF is de facto an income tax on corporations. This new tax is actually healthy for the economy as it means that the state will become less dependent on oil for its own funding. It will also be a way for it to recoup some of the major investments it made in industry and services, which until now did not contribute to the state budget, even though they benefitted greatly from its assistance.
The new corporate income tax will only apply to SAR 2 trillion of the SAR 5 trillion mentioned by the crown prince; the remaining SAR 3 trillion will come from Saudi Aramco and its affiliate SABIC. This part of the plan is somewhat surprising. Aramco is already paying a 50% income tax. Furthermore, it is unable to reduce its dividends as it is committed to pay $75 billion per year in dividends for the next five years. With oil prices currently around $60-65 a barrel, Saudi Aramco will have to borrow money from global financial institutions to meet this commitment, and it is far from assured that oil prices will increase above the $75/barrel range that would allow it to meet the cost of these dividends directly. The announcement that Saudi Aramco and its affiliate SABIC will have to pay an extra SAR 3 trillion over the next eight years implies that the two companies, but mainly Aramco, will have to borrow money, slash capital expenses, sell some of their key assets to the public, and/or sell shares.
The crown prince mentioned earlier this year that he was thinking of such a sale and repeated this week that Saudi Aramco could sell shares to various Gulf sovereign wealth funds. The new demand on Saudi Aramco's cash could make it difficult to meet the challenges of growing downstream industries and developing decarbonization research, which are the future of the oil industry in the kingdom. This new quasi-defunding of Saudi Aramco would rob Saudi Arabia of its ability to develop where it has a natural advantage and use the money to fund unspecified new industries unproven in the kingdom.
Seeing that Saudi Aramco would now be burdened with a 50% income tax and an imposed dividend of over 100% of its net income, hampering its ability to invest in new carbon-based and downstream industries, will likely make foreign financiers question the company's credit worthiness. Should Aramco become seen in the markets as a mere cash cow for the crown prince, it is most unlikely that foreign investors will provide the SAR 2 trillion expected.
The grandiose investment plan by the crown prince is nothing short of a fiscal revolution in the kingdom. It will modernize the economy and provide significant funding for new industries. However, in the process, the crown prince may be slowly strangling its main asset, Saudi Aramco. Perhaps, instead of imposing mega-plans from above, it would be helpful for the Saudi leadership and its financing institutions, like the PIF, to bring some transparency to their strategies and operations. Indeed, this would be the surest way to entice local and foreign investors to support the grand ideas for a new Saudi economy.
Withdrawal from the Istanbul Convention: A dangerous game
Burcu Karakas
Non-resident Scholar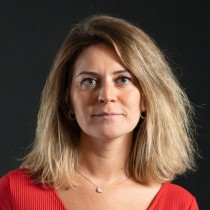 The ruling Justice and Development Party (AKP) in Turkey rejects gender equality. They believe that men and women are different in terms of fitrat (their biological and divinely ordained nature). Through the rise of authoritarianism and conservatism, keeping the essence of patriarchy intact has been the main purpose of President Recep Tayyip Erdoğan's AKP government over the last 10 years. For the Turkish government, family unions come above all else — even above the lives of women. 
Feminists and LGBTI activists are seen as enemies of the state who are willing to destroy family and societal values. The Istanbul Convention, an international agreement ensuring legal guarantees of women's rights and protections against violence and prioritizing gender equality, has come to be seen in the same light. 
On March 20, Turkey announced its withdrawal from the "Council of Europe Convention on Preventing and Combating Violence Against Women and Domestic Violence," as the Istanbul Convention is formally known. The first country to ratify the agreement in 2011, Turkey reported notification of its withdrawal on March 22. The convention will be in force until July 1. Meanwhile thousands of women have taken to the streets and they continue to protest this unfortunate decision. To challenge the government's withdrawal, women's rights groups and bar associations recently went to court, appealing to the State Council to reverse the move. 
Turkey's withdrawal from the Istanbul Convention confirms the government's reluctance to protect women's lives. Family is regarded as a "sacred union" that should be protected from all possible dangers such as divorce or homosexuality. The message delivered by the political powers that be is, "If women are subjected to violence, for the sake of the family they should keep silent." By prioritizing family unions and ignoring individual rights, the government is putting the lives of women and the LGBTI community at risk and playing a very dangerous game. However, the women's and LGBTI movements are determined to fight for their rights.
Follow on Twitter: @burcuas 
Iranian hacking campaign targeting medical researchers discovered
Michael Sexton
Fellow and Director of MEI's Cyber Program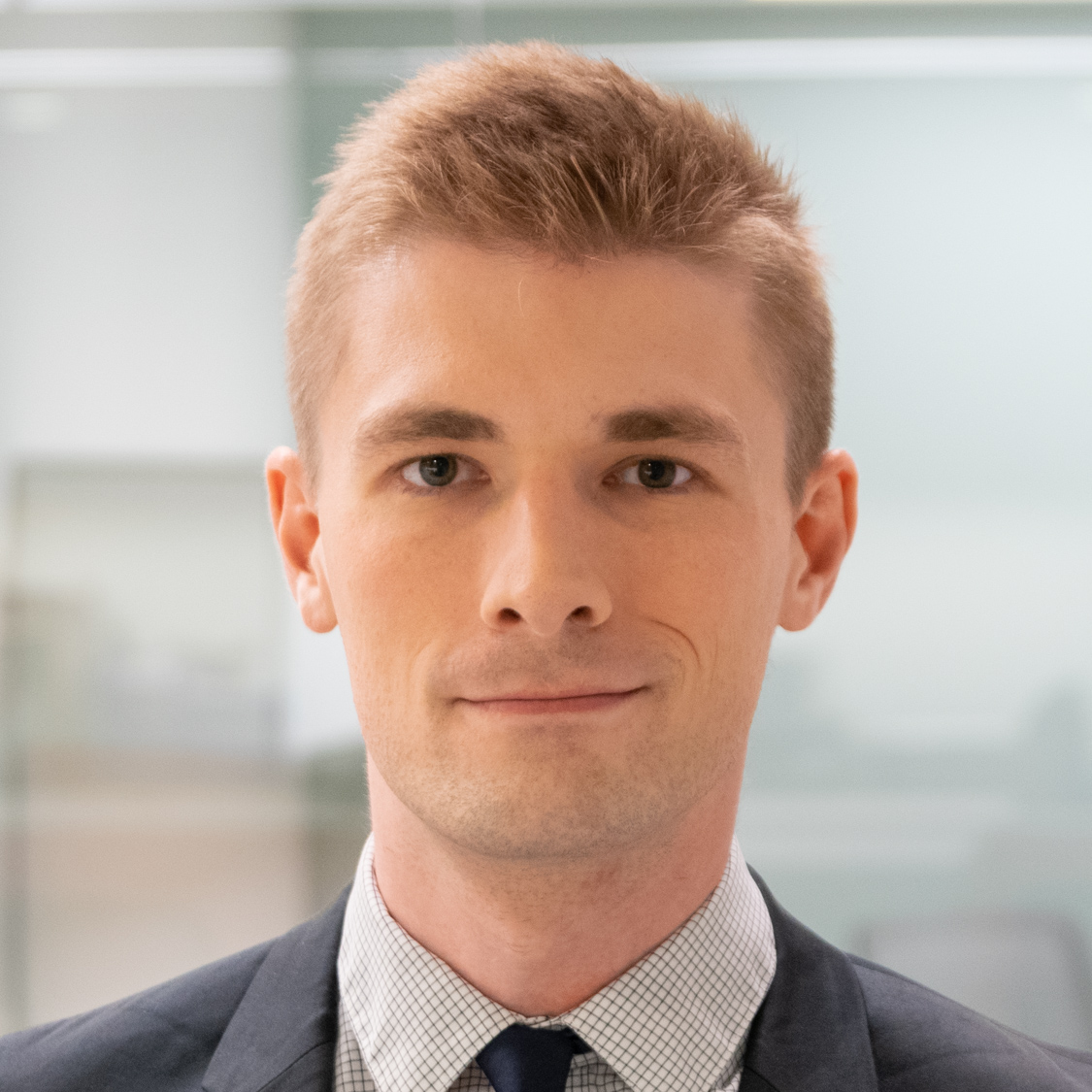 Proofpoint, a cybersecurity company, has uncovered and published research connecting a phishing campaign against American and Israeli medical researchers to an Iranian hacking group. Phishing is a technique where hackers attempt to breach email users by sending targeted, legitimate-looking emails to victims in hopes of harvesting their login credentials or installing malware on their devices. In this case, the hackers impersonated Daniel Zajfman, a prominent Israeli physicist, and disguised their probe as Zajfman sharing research on Israel's nuclear weapons program.
The group behind the campaign, which is identified by different researchers as TA (threat actor) 453, APT (advanced persistent threat) 35, Phosphorus, or Charming Kitten, is widely believed to be run or supervised by Iran's Islamic Revolutionary Guard Corps (IRGC). Cyber threat intelligence analysts are measured and precise when publishing research, and can rarely determine the real world identities of hackers behind a campaign — they can generally only collate common tactics, techniques, and procedures and observe circumstantially that targets align with a known criminal syndicate or government spying outfit. Even then, existing hacking infrastructure can be hijacked in a bait-and-switch to throw off security researchers. These are all facets of a longstanding cybersecurity quandary known as "the attribution problem."
Just as it is thorny to identify the perpetrators behind a hack, we can only guess at the motive and intent behind this phishing campaign. While the lure of nuclear weapons research is familiar, the targeted industries are anomalous for this IRGC-linked threat actor, which typically focuses on military, government, defense, engineering, and telecommunications industries. The medical researchers targeted in this campaign specialized in genetics, oncology, and neurology — not immunology, virology, infectious diseases, or even pulmonology — making the intuitive connection to the COVID-19 pandemic unlikely. For now, the bottom line takeaway is, as always, to be wary of opening attachments or links in unfamiliar and unsolicited emails.
Follow on Twitter: @MikeESexton
Photo by NARINDER NANU/AFP via Getty Images
---
The Middle East Institute (MEI) is an independent, non-partisan, non-for-profit, educational organization. It does not engage in advocacy and its scholars' opinions are their own. MEI welcomes financial donations, but retains sole editorial control over its work and its publications reflect only the authors' views. For a listing of MEI donors, please click here.