In this week's Monday Briefing, MEI experts Paul Salem, Alex Vatanka, Randa Slim, Marvin G. Weinbaum, and Eran Etzion provide analysis on recent and upcoming events including the Arab League meeting in Cairo to moderate the Saudi-Iran escalation, Iran's view of the Sochi Summit as a turning point, Putin's effort to reach an agreement on Syria before presidential elections, Afghanistan's response to the increase of US troops on their ground, and the political upheaval in Israel as Netanyahu's corruption case continues.
France and Egypt Try to Moderate Saudi-Iran Escalation
Paul Salem, Senior Vice President for Policy Analysis, Research, and Programs
The Arab League foreign ministers met in Cairo yesterday and issued a statement condemning Iran's interference in Arab affairs and labeling Hezbollah a terrorist organization. The Lebanese and Iraqi foreign ministers did not attend the meeting, and their representatives expressed reservations on the final communique. Egypt blocked attempts to condemn the Lebanese government itself, of which Hezbollah is a member, and suspend its league membership. In a show of solidarity with the Lebanese government, Egyptian President Abdel Fattah el-Sisi has invited beleaguered Lebanese Prime Minister Saad Hariri to Cairo for a meeting Tuesday.
Hariri, meanwhile, left Saudi Arabia to Paris where he has held meetings with President Emmanuel Macron and other officials. Reports indicate that the French will attempt to mediate with Iran and encourage it to offer some concessions, particularly related to Hezbollah's regional deployments. Hezbollah leader Sayed Hassan Nasrallah spoke today mainly to announce that the fight against ISIS in Syria and Iraq is largely over, and denying any involvement in the missiles from Yemen that have targeted Saudi Arabia.
Hariri is expected to return to Lebanon Wednesday, ironically to celebrate Lebanese Independence Day. He is expected to formally submit his resignation to Lebanese President Michel Aoun. This will usher in an open-ended period of naming a new prime minister—or renaming Hariri—and long negotiations over the membership and profile of the next government. It remains to be seen whether a regional accommodation can be found to enable the formation of a new Lebanese government and enable Lebanon to avoid a further escalation of the crisis.

Iran Sees Sochi Summit as Turning Point
Alex Vatanka, Senior Fellow
The Sochi summit is being touted in Tehran as a turning point. Over the last weekend, the foreign ministers of Iran, Russia and Turkey met in Antalya to prepare the ground for the meeting by their respective heads of state in Sochi. It is, however, too early to assume an ironclad deal will emerge from the summit. In the lead up to Sochi, two parallel processes have taken place.
On the one hand, Ankara, Moscow and Tehran have sought to incorporate or neutralize those Syrian opposition groups that have looked to the Arab Gulf States for patronage and the U.N. process as the conduit to a political settlement. But the Iran-Turkey-Russia de-confliction negotiations via the Astana peace track have entailed its own disagreements. Above all, the Turks continue to be suspicious of Moscow's pragmatic approach toward the Syrian Kurds, a sentiment that is not dissimilar to that held in Tehran.
The Iranians are also mindful that Moscow has its own working relationship with Israel and is likely open to the idea of limiting Iran's military footprint in Syria once the war has ended. This issue is paramount for Tehran. It is why the Iranian military chief of staff, General Mohammad Bagheri, will accompany President Hassan Rouhani to the summit to meet his Russian and Turkish counterparts. To call Sochi a turning point is to ignore the lingering disagreements in the Iran-Russia-Turkey partnership, but it is nonetheless a strong signal that these three regional powers are in the driving seat on the question of Syria's future.

Russia Pushing for Syria Settlement
Randa Slim, Director of the Initiative for Track II Dialogues
This week is a busy week for diplomacy on Syria. The presidents of Russia, Iran and Turkey will meet in Sochi, while various Syrian opposition groups meet in Riyadh. On the agenda in Sochi are de-escalation zones and political negotiations including Vladimir Putin's proposal of holding a Syrian Congress of National Dialogue in Sochi. In Riyadh, the objective is to form a more representative Syrian opposition delegation to the Geneva intra-Syrian talks to be convened later in the month.  
The Syrian High Negotiations Committee faces a choice of either agreeing to a solution that keeps Bashar al-Assad as president, or themselves be replaced by opposition figures willing to accept the proposal being negotiated by Russia, Iran and Turkey within the Astana format. That proposal includes constitutional reforms that do nothing to the underpinnings of the Syrian regime and holding elections in a country that has not known free and fair elections since the 1970s, and at a time when half of its population is displaced.
This flurry of diplomatic activity is partly driven by Moscow's rush to conclude a political agreement in Syria ahead of the Russian presidential elections in March 2018. An agreement in Syria enables Putin to argue that the time-limited Russian military intervention was successful in shored up the fortunes of its Syrian ally, preventing the fall of Syria into the hands of ISIS, and achieving a diplomatic settlement. The challenge facing Moscow is whether it will be able to deliver its allies in Damascus and Tehran to this agreement. To-date, its record has been less than stellar.

Afghan Government Pleased with U.S. Mini-Surge
Marvin G. Weinbaum, Director for Afghanistan and Pakistan Studies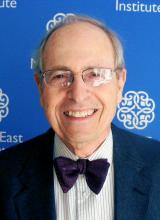 Visiting Washington last week, Afghanistan's chief executive, Abdullah Abdullah, gave unqualified praise to President Trump's new war strategy for his country. While the administration's policy may have its critics at home, the Kabul government is pleased with the increase in U.S. troop levels to 14,000 from the 8,400 in the country under the Obama administration. Still more important to Afghan officials is the decision to base the presence of U.S. forces on evolving conditions rather than on timelines. Abdullah also sees the strategy as signaling a greater resolve by the United States to pressure Pakistan to remove terrorist safe havens.
Trump and his generals defend the mini-surge as necessary to break a presumed military stalemate and achieve ultimate victory over the Taliban and other insurgent groups. More realistically, most strategists concede that added American trainers to strengthen the Afghan army and increased use of American airpower can at best only hope to soften the Taliban's resistance to political negotiations with the Kabul government.  
Notably absent from U.S. policy is at least equal emphasis on what the Afghan government must do politically to warrant a long-term American commitment. Without demonstrable progress that helps regain the confidence and loyalty of the Afghan people, any military gains are unsustainable. During his visit, Abdullah acknowledged the need for the unity government to take serious steps to address corruption and improve governance. He also recognized the difficulty of reaching a negotiated peace without first having reconciliation within Afghanistan's squabbling political leadership.

Netanyahu Targets Journalists, Police, Attorneys Looking into Corruption Probe
Eran Etzion, MEI Scholar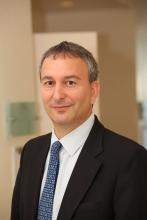 Benjamin Netanyahu's corruption case continues to embroil Israel in internal political upheaval, with the Israeli prime minister questioned for a sixth time on Sunday =. It's the first of its kind in a country torn by perpetuated states of emergency, terror attacks, military campaigns and controversial peace negotiations. This is a campaign against 'the enemies from within,' and is targeting the young democracy's gatekeepers—the police and its chief, the justice department and the attorney general, the State Controller, the mainstream media and leading investigating journalists. These officials and public servants are being systemically targeted by Netanyahu and his cronies with a clear goal in mind to deter and dismiss.
Netanyahu is facing a daunting series of criminal charges in multiple cases. Case 1000—systematic demands for "gifts" made by Netanyahu and his wife from various tycoons, allegedly in exchange for prime ministerial assistance. Case 2000—an alleged plot to rig the printed press market in favor of Netanyahu, using the Sheldon Adelson-financed freebee daily "Israel Today." Case 3000—the allegedly corrupt purchase of German submarines and vessels worth billions of dollars. Netanyahu is currently not personally charged in this case, but his most trusted associates, attorneys, and National Security nominees are.
Separately, his wife is also facing charges. With investigation of Case 1000 ending, the unhinged campaign against the gatekeepers intensifies. It might lead to early elections as Netanyahu's last resort. It might also be conveniently linked to a possible Trump peace proposal.