In this week's Monday Briefing, MEI experts Gerald Feierstein, Paul Salem, Ruba Husari, Amal Kandeel, and Gonul Tol provide analysis on recent and upcoming events including the arrests of numerous prominent Saudi government officials and leading businessmen on charges of corruption, Lebanese Prime Minister Hariri's resignation, oil prices in the Middle East hitting new highs, the threat to MENA due to rising temperature levels in the region, and the Turkish prime minister's visit to Washington.
Mohammed bin Salman's High-Wire Act
Gerald Feierstein, Director of Gulf Affairs and Government Relations
In perhaps the most dramatic series of events in the Gulf since Iraq invaded Kuwait, Saudi Crown Prince Mohammed bin Salman's actions over the weekend threw into question the traditions and structures that have guided Saudi policy and society since the reign of King Abdulaziz.
The removal of Prince Miteb bin Abdullah as commander of the Saudi National Guard closed a 50-year chapter of National Guard control by his late father, King Abdullah, and his family. The arrests of prominent Saudi government officials and leading businessmen on charges of corruption has sent shockwaves not only through Saudi society, but more broadly through global centers of finance and commerce. The unexpected deaths of senior princes, Mansour bin Muqrin, deputy governor of Asir, and Abdulaziz bin Fahd, the favorite son of the late King Fahd, added to the drama.
It will be some time before the dust settles and the true dimensions of the weekend's developments become clearer. The removal of key rival centers of power and authority leave the Crown Prince in a more powerful position than ever and will reinvigorate rumors that he will soon replace his father as king. But by upending the Saudi tradition of consensus in decision-making and centralizing political and economic control, the Crown Prince takes sole ownership of Saudi Arabia's future in a way that no predecessor has attempted. The success of Vision 2030 requires enormous social and economic reforms, and its success is far from certain. To a large extent, Mohammed bin Salman has gambled his own fate on its outcome.

Hariri Resignation Plunges Lebanon into Crisis
Paul Salem, Vice President for Policy Analysis, Research, and Programs
In a move that came as a surprise even to his closest advisors, Lebanese Prime Minister Saad Hariri announced his resignation this past Saturday from the Saudi capital Riyadh. His resignation plunges Lebanon into a fresh constitutional and governance crisis, and more importantly, it exposes the country more directly to the risks of Iranian-Saudi and Iranian-Israeli conflict.
The Saudis have been expressing their displeasure with the 'cohabitation' that Hariri and other Saudi-leaning parties in Lebanon have accepted with Hezbollah and its ally President Michel Aoun. They fear this gives Hezbollah political cover that only serves Iran's interests.
Iran and its allies, for their part, have been seeking to capitalize on their 'victory' in Syria to further consolidate their dominance over Lebanon. By removing the cover that Hariri provided, and 'exposing' Hezbollah's dominance within the Lebanese state, this could pave the way for more direct sanctions against Lebanon, or even the specter of another Israel-Lebanon war targeting Hezbollah.
Iran seems aware of this trap, and Hezbollah leader, Hassan Nasrallah, struck a calm and conciliatory tone in a speech Sunday. Aoun is also soft peddling the issue, refusing so far to accept Hariri's resignation. Lebanon was already suffering from high political tensions, a massive refugee burden, and very slow economic growth. At a minimum, this development will lead to a drawn out governance crisis that could take many months. At worst, it might be the prelude to a spiral of further escalation that could lead to internal conflict or another international war.

Oil Prices Reach Two-Year High
Ruba Husari, MEI Scholar
Oil prices were steadily inching higher in recent weeks, only to hit new highs following the Saudi purge of royals and technocrats over the weekend in an anti-corruption drive that also consolidates the power of Saudi Crown Prince Mohammad bin Salman. As the markets woke up to the bold and unprecedented events in the oil kingdom, the international benchmark for oil prices hit $62.44 per barrel in early trading on Monday, the highest level since July 2015.
Several factors are helping maintain this momentum. Saudi oil policy in general will not be impacted, but the market will be seeking clarity on the changing internal dynamics in the world's biggest oil exporter, highlighting the political risk factor. OPEC's planned meeting later this month is set to uphold the producers' imposed curb on production by 1.8 million barrels per day throughout 2018 to bolster oil prices further. This at a time when another major producer, Iraq, continues to restrain oil exports from its Kirkuk region while seeking to take control over oil exports out of its northern Kurdish region.
There's more drama coming out of the Middle East to keep oil markets' eyes fixed on the region for the time being. A ballistic missile fired by Iranian-backed Yemeni Houthis hitting Riyadh where the Lebanese prime minister announced his resignation, and blamed Tehran for the woes of his country, is heightening Riyadh and Tehran's proxy wars. This against the backdrop of Iraq's added wins against ISIS and its eventual turn inwards to face its own Iranian problem. But if the oil markets experience of the last three years is anything to go by, and unless a Saudi internal war is unleashed, it's the fundamentals that will carry it, not the geopolitics.

UN Climate Meeting and the Threat to MENA
Amal Kandeel, MEI Scholar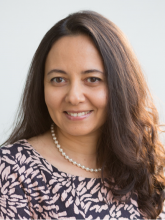 The world is off-track in maintaining global temperature increases this century below 2 degrees centigrade above preindustrial levels—the threshold for keeping climate change's most serious impacts at bay. A U.N/ report released last week, days ahead of UNFCCC COP23 in Bonn, indicates that governments' nationally determined commitments for emissions reductions agreed on in Paris in 2015 constitute only one-third of cuts necessary to meet global targets. We could be heading for a 3-5 degrees warmer world. Such warming levels could be devastating for MENA—one of the world's most vulnerable regions to climate change. It is the world's least water-secure region and where already most of the landmass is desert.
COP23 is the first implementation conference following the Paris agreement's ratification: various issues agreed on in Paris must now be hammered out. Climate action finance is one of the stickiest. Financial commitments and actual delivery on such obligations are needed from developed countries to support adaptation efforts in developing countries. This is crucial for a region like MENA. Over half of its countries are middle-income and low-income, and wars are sapping financial resources further.
COP23 is also a pivotal step towards COP24 in 2018 when almost all the Paris agreement's mandated elements would be adopted. This includes the Paris Rulebook, capacity-building measures, and the Global Stocktake. The latter will be conducted every five years beginning in 2023 to monitor climate action progress and make timely adjustments. A test-run of the Global Stocktake is scheduled for 2018.
It has become more urgent now that the international community reaches workable consensuses on these and other important issues, given the current U.S. administration's position on climate change, and the fresh evidence about global warming's trajectory.

Turkish PM to Try Defuse U.S. Tensions
Gonul Tol, Director for Turkish Studies
One day before Prime Minister Binali Yildirim's visit to Washington, the U.S. mission in Turkey resumed processing non-immigrant visas on a limited basis. In a statement released today, the U.S. embassy in Ankara said that they have received high-level assurances from the Turkish government that there are no additional local employees of the U.S. mission in Turkey under investigation and local staff will not be detained for performing their official duties. Turkish authorities also gave assurances that Turkey will inform the United States in advance if it intends to detain or arrest a member of the U.S. mission's local staff.
President Recep Tayyip Erdogan originally slammed the U.S. decision to suspend visas by saying Turkey does not need Washington's permission to detain and prosecute suspects. Ankara responded with a tit-for-tat move, suspending visas for U.S. citizens and issuing a detention warrant for a second U.S. consulate worker. The assurances the U.S. embassy is said to have received from the Turkish government dials back Ankara's initial tough talk.
But that is not likely to please Washington enough to completely resolve the visa row. The U.S. embassy, in the same statement, expressed serious concerns about existing cases against arrested local staff as well as U.S. citizens detained under the state of emergency. That means no normalization without the release of embassy staff and other U.S. citizens, such as jailed pastor Andrew Brunson. Yildirim will probably hear that from Vice President Mike Pence, who has particularly been interested in the case of Brunson.