In this week's Monday Briefing, MEI experts Paul Salem, Paul Scham, Randa Slim, W. Robert Pearson, and Marvin G. Weinbaum provide analysis on recent and upcoming events including the Trump administration's apparent lack of a coherent strategy in the implementation of executive orders, the possibility of an improved relationship between Israel and the UK in the wake of Brexit, the Astana meeting to discuss the Syrian cease-fire deal, bilateral efforts to improve Turkish-Israel relations, and the uncertainty surrounding U.S.-Pakistani relations under the Trump administration.
Trump's Executive Orders Don't Reveal a Coherent Strategy
Paul Salem, Vice President for Policy and Research
President Donald Trump's numerous executive orders and National Security Council statements indicate the direction of official passions, but still do not coalesce into a coherent and discernible strategy.
The travel ban is intended to protect the homeland against terrorists, but weakens the United States in the war against terror. In countries targeted by the travel ban, such as Iraq, it limits America's ability to maintain troops and influence in the fight against ISIS. In countries not included, some are openly reacting against the anti-Muslim language of the ban, such as a necessary ally like Turkey; others, like Egypt and most G.C.C. countries, have diplomatically stayed quiet. However, if Trump's anti-Muslim trend continues, America's Arab allies will face serious pressure from their populations to respond. Predictably, it also feeds into the jihadi narrative, and strengthens anti-American hardliners in Iran, Iraq, Libya and elsewhere.
The hardline policy on Iran is welcome by many, but it is not yet a coherent strategy. How can the United States confront Iran if Trump simultaneously wants to work with Iran's ally, Russia, in Syria, and with the Iranian-aligned Baghdad government and Popular Mobilization Units in Iraq?
Trump's repeated insistence that he "will absolutely do safe zones in Syria" also hangs in a strategic vacuum. A U.S.-imposed safe zone, with American air and ground forces, against Russian wishes seems highly unlikely; will the zones be areas agreed upon between the United States, Turkey and Russia? Will they even be in Syria? An early draft of the executive order mentioned that they could be in Syria or the "surrounding region."
Netanyahu, May Looking for Allies
Paul Scham, MEI Scholar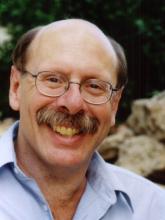 Israeli Prime Minister Netanyahu met with British Prime Minister Theresa May and Foreign Secretary Boris Johnson for the first time since they took office last summer. This comes shortly before Netanyahu is due to meet with President Donald Trump in Washington on February 15 for the first time since his inauguration.
Britain has given Netanyahu mixed signals in recent months; voting for United Nations Security Council Resolution 2334 condemning settlements, but then slamming outgoing Secretary of State John Kerry's speech a week later that sharply criticized Israel. May would have raised the issue of settlements with Netanyahu, but both parties' positions on that issue are well known.
Britain is openly seeking to emphasize its 'special relationship' with the United States as it proceeds with Brexit, which would likely imply warmer ties with Israel. In the European Union, Britain was generally more sympathetic to Israel than other members, so this tendency is likely to be accentuated in the near future. Netanyahu may be hoping to enlist Britain in a campaign for tightening sanctions on Iran, or even downgrading the 2015 nuclear deal, but this seems a very long shot.
However, Britain is in need of partners at this point, both for trade and as political allies, and thus the agendas of May and Netanyahu may coincide. This is especially so should Netanyahu's America visit successfully warm up ties with the United States after years of acrimony between the Israeli PM and President Barack Obama.
Syria Technical Meeting takes place in Astana
Randa Slim, Director of the Initiative for Track II Dialogues
Representatives of the United Nations, Russia, Iran, Turkey and Jordan convene today in a "technical meeting" in Astana to continue discussions about implementation and monitoring of the December 30 cease-fire agreement in Syria. The United States had a low-level official present at the previous Astana rounds, but Saudi Arabia and Qatar have so far been excluded from the talks.
According to the U.N. special envoy for Syria, Staffan di Mistura, the cease-fire "looks like it stands the most chance of success." At their meeting last month, which was also attended by representations of the Syrian regime and of 13 armed opposition groups, Russia, Turkey and Iran agreed to establish a joint cease-fire monitoring mechanism. Today's meeting convenes ahead of the next round of inter-Syrian negotiations to be held on February 20.
On Sunday, Russian Foreign Minister Sergey Lavrov said that the Astana talks are not a substitute to the U.N.-led Geneva negotiations. This statement is meant to reassure the Syrian opposition and their Gulf backers who still consider the U.N.-led process as the only acceptable pathway to achieving a solution in Syria that satisfies their objectives. They have been opposed to Iran's presence at the negotiation table in Astana and reject any role for Iran in a future Syria. Lavrov's statement is also a message to a new U.S. administration that seeks to downsize Iran's role in Syria while being open to working with Moscow to achieve a political solution that meets Russian interests, as long as the two powers collaborate in defeating ISIS in Syria. Russia is now the indispensable player in Syria: neither the regime nor the opposition can achieve their respective objectives without Moscow's blessing.
Turkey Sending Delegation to Israel
W. Robert Pearson, MEI Scholar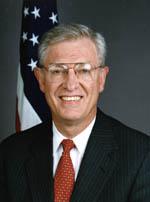 Turkey is sending a mid-level delegation to Israel this week, headed by its director general of the Turkish energy ministry. The visit will include a trip to Gaza to examine the power shortages there. Both Turkey and Israel want better bilateral relations, and energy discussions are a good start.
The eastern Mediterranean contains vast gas reserves, some still being discovered. Many of the fields fall across several national economic zones, with Greece, Cyprus, Turkey, Israel, Egypt and even Lebanon each asserting ownership rights. Within this scrambled mosaic of energy claims, no one state will dominate.
Turkey and Israel, thus, would strengthen their influence if they find a way to cooperate. Turkey wants to be the energy hub for the region and to lessen its dependence on Russian and Central Asian gas. Israel needs a secure pipeline to Europe for its eventual gas exports, and Turkey is the best choice.
Turkey could help Israel in Gaza with humanitarian relief and energy production that weakens Iranian links with Hamas. However, a stronger Turkish presence there will concern Cairo, which remains deeply suspicious of President Recep Tayyip Erdogan. Israel will have to tread carefully not to anger Egypt. For Turkey and Israel, these moves are proceeding without any role for the United States. That in itself reflects current reality among the region's key players. This visit is not yet the dawn of a new day for Turkey and Israel, but the sky is lighter.
Pakistan's Watchful Thinking on Trump
Marvin G. Weinbaum, Director of the Center for Pakistan Studies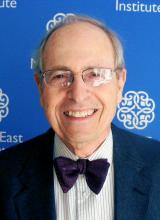 Uncertainty rules the Trump administration's policy on Pakistan. The few indicators to date have been decidedly mixed. An effusively warm phone conversation with Prime Minister Nawaz Sharif and an off-handed statement suggesting a possibly more active U.S. role in resolving Pakistan's long-standing Kashmir dispute with India were quickly grasped in Pakistan as perhaps foretelling a more positive future relationship.
So too has been the decision to exclude Pakistan from the list of Muslim countries whose citizens the administration seeks to bar from entering the United States. Pakistan's decision within days of the ban to arrest the long tolerated, U.S.-targeted jihadi terrorist group leader Hafiz Saeed is widely believed as intended to get Pakistan off on good footing with Washington.
Negative signs also abound. The new American president's perceived attitude toward Muslims in general is unsettling. There is concern that Afghan-centered U.S. regional policies will be unduly influenced by military advisors who see Pakistan as largely responsible for the loss of American lives and a failing mission. American assistance to Pakistan could become more transactional, and less liberal American trade policies are probably in the offing. Pakistan can also not ignore the increasing talk in a frustrated Washington of employing the so-call nuclear option—declaring Pakistan a state sponsor of terrorism. Yet Pakistan may feel more confident of its ability to withstand threats in the belief that it has an increasingly economically supportive China to fall back on.