Another turbulent year lies ahead for the Middle East. Civil wars rage in Syria, Libya, and Yemen; the battle against ISIS proceeds in Iraq; Iran pushes its advantage against regional rivals; governments continue to struggle with economic, political, and security challenges; and the region awaits a new administration in Washington.
MEI regularly produces a concise Monday Briefing; this week we have asked our experts and scholars to participate in an expanded Briefing looking at key issues and expectations for countries in the region for 2017. We hope it provides timely food for thought.
Afghanistan: Hanging in the Balance
Ahmad Majidyar, MEI Fellow
President-elect Donald Trump hardly talked about Afghanistan during the presidential campaign, but America's longest war is in a downward spiral and will require his immediate attention.
Last year, insurgents scored significant territorial gains; Afghan casualties reached a new high; opium production increased by 43 percent compared with 2015 output; and political rifts between Afghan leaders hindered long-overdue governance reforms.
Yet, 2017 is set to be an even more challenging year for Afghanistan and the US-led coalition.
Security poses the gravest concern. Emboldened by their battlefield success after foreign troop drawdowns, the Taliban appear even less inclined to make peace and are likely to escalate violence to project power and seize more territory. If the besieged capital of southern Helmand Province falls to the Taliban, the Afghan government will find it difficult to maintain its rule in neighboring provinces, including in the Taliban's birthplace of Kandahar.
Furthermore, as the Islamic State loses ground in Iraq and Syria, more foreign militants, from Central Asia to the Middle East, might make Afghanistan their new destination.
But security is not the only concern, as a dangerous political crisis is also looming. The 2014 US-brokered power-sharing deal expired four months ago, and Afghan leaders remain at loggerheads over the future of the national unity government.
While the Trump administration's Afghanistan policy is an enigma at this point, one thing is certain: an abrupt reduction in US military and financial commitments would undo precarious gains and make Afghanistan, once again, Grand Central for international terrorism.
 
Algeria: Austerity and Turbulence
Robert S. Ford, Senior Fellow
Algeria enters 2017 facing economic austerity and related social unrest while it confronts extremist threats. Energy export revenues, which provide most of the government budget, fell to $27.5 billion in 2016 from $35.7 billion in 2015 and $60 billion in 2014, according to the Bank of Algeria. The austere 2017 government budget raises taxes, freezes public sector hiring and begins to pare subsidies that consume a quarter of the budget.
In response to the new budget, the capital and cities in eastern and western Algeria saw merchant strikes, youth riots, and looting at the start of the new year. Security forces easily contained the unrest, backed by business groups that want to maintain public order. The always unsettled domestic street is not the only security challenge. The Army announced in December it had killed 125 terrorists and arrested another 225 in 2016. The government is also trying to stop infiltration of extremists from weak neighboring states; the Interior Minister called terrorism the country's greatest threat in early January. To ease the external security challenge Algeria has tried to mediate an end to the strife in Libya but without visible progress.
Legislative elections in May 2017 could ease domestic political pressure. Two longtime ruling parties hold 276 seats of the 462 in the lower house. Opposition parties are arranging electoral alliances while others threaten to boycott. The Algerian political opposition, secular and Islamist, is fragmented and its influence over alienated youth is questionable. Moreover, the ruling parties' elites show no sign of willingness to share real power. Thus, Algeria likely will face regular turbulence in the year ahead.
 
Egypt: Urgent Economic Priorities
Paul Salem, Vice President for Policy and Research
The Egyptian government took a number of painful economic steps at the end of 2016, but the Egyptian people need to see significant economic growth and job creation in 2017.
President Sisi had initially relied on GCC largesse, but that relationship soured in 2016. His government turned to the IMF and, as part of a $12 bn deal, the government made fuel subsidy cuts and floated the Egyptian pound in November of last year. These changes have hit consumers with surging price rises.
The government is hoping for growth of 5% in 2017. The floating of the pound should attract investment as it makes labor and exports more competitive. The government also promises reforms to reduce red tape and facilitate job creation. It aims to mend the relationship with Saudi Arabia by finalizing the transfer of Tiran and Sanafir islands. It also hopes to revive the tourism sector partly through a deal with Russia to resume tourist flights.
Little change is to be expected at the political level. Sisi's term extends to 2018, and his government will continue to prioritize stability, security and economics over political openness. A modest opportunity for fresh political participation might be presented if the government goes ahead with overdue local elections.
In foreign relations, Cairo has built closer relations with Moscow; but it also hopes to rebuild excellent relations with the incoming Trump administration. If Rex Tillerson is confirmed as secretary of state, he might be able to pay heed to economic and business development that the economy desperately needs.
 
Iran: Rouhani Faces Reelection Test with Mixed First-Term Record
Alex Vatanka, Senior Fellow
Iran's presidential election in May will be Iran's big event in 2017. Dealing with the incoming Trump administration will also be a signal challenge. Will the next U.S. president adhere to the July 2015 nuclear deal or not, and how will he push back on Iran's expansionism in the Middle East?
At home, Rouhani will face the vote with a mixed first-term record. He is again to be the unity candidate that reformists and moderates will rally behind. Rouhani wants the election narrative to be the nuclear agreement, a historic victory for the Islamic Republic as he puts it. Rouhani's base does not disagree but wishes he had done more in other sectors.
Iran's regional policies continue to create dangerous friction with its neighbors. And yet Rouhani is unlikely to push back against the excesses of the Islamic Revolution Guards Corps (IRGC) and its expansionist agenda. To do so, Rouhani would have to stand up to Supreme Leader Ayatollah Ali Khamenei, a prospect that the president has studiously avoided at every important juncture.
Nor is Rouhani likely in 2017 to fulfill one of his 2013 campaign pledges, the releasing of the leaders of the Green opposition movement. Mir Hossein Mousavi and Mehdi Karroubi have been under house arrest since 2011 while Rouhani dabbles in political superficialities such as the launch of a Citizen's Charter that few Iranians took seriously.
And yet, despite all the reservations, Rouhani is the best hope for change-seeking forces in Iran that want to operate within the political framework of the Islamic Republic. In the face of the intransigent ideological march by the hardliners, who no doubt will challenge him at the polls, Rouhani's timid but piecemeal approach to bring about limited reform is reluctantly accepted by many as worth backing for another four years.
 
Iraq: Next Steps Hinge on the Battle for Mosul
Paul Salem, Vice President for Policy and Research
The fight to retake Mosul will dominate developments in Iraq, at least for the first few months of 2017, if not longer. How that battle evolves and resolves will have direct impacts on the politics and economics of the country. It will impact the status and influence of Prime Minister Abadi and his government, the mainly Shiite popular mobilization militias that have been part of the fight, the Sunni groups and units that have joined the fight, and the Kurdish forces that control much of the Nineveh plain. These dynamics will find expression in the important provincial elections scheduled for April of this year.
Relations between Baghdad and Erbil will remain tense. How Erbil and Baghdad will manage the Oil-for-budget-support relationship and how they will manage the war for Mosul will be dynamics to watch. KRG President Massoud Barzani promised a referendum on independence in 2016 which never came to pass, but the question of independence will remain in contention.
The government is already spending enormous amounts of its tight budget to finance the fight for Mosul; it will have to spend even more to repatriate refugees to liberated areas and help rebuild and revive basic economic life. Iraq was hit hard by the oil price collapse of 2014/2015 and was part of the OPEC deal last month to cut production in order to boost prices: Iraq cut production from 4.8 to 4.6 mbpd.
Secretary of State nominee Rex Tillerson knows Iraq well from ExxonMobil's various holdings and operations there. He, as well as Gen. Mattis, could bring considerable expertise to the American-Iraqi relationship.
 
Israel: Crossing the Rubicon?
Eran Etzion, MEI Scholar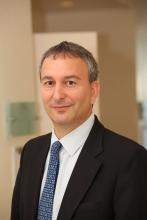 For Israel, like other Western countries, 2016 was a year of massive external changes. The combined impact of the unrest, terror attacks, and ongoing immigration crisis in Europe coupled with the Brexit vote, and peaking with the Trump electoral upset, shaped the public discourse in new ways. Israelis are constantly told by their government that theirs is a uniquely stable and thriving state, a burgeoning "Start-Up Nation" and "the only democracy in the Middle East." Surrounded by a disintegrating Arab State System and the Turkish authoritarian upheaval, fully exposed to media reports about Europe and the United States, more Israelis are recalibrating their expectations, believing that they are on the right side of history, and, like their European counterparts, leaning more and more to the political right.
Strategically, 2017 has a revolutionary potential for Netanyahu's government on three counts: dramatically better relations with the new U.S. administration; annexation of parts of the West Bank; and the unpredictable outcome of the Netanyahu criminal investigations. Through the right-wing government's eyes, Trump has been depicted as a 21st century messiah, here to green-light an historical shift away from the two-state solution. Moving the United States embassy to Jerusalem and condoning limited annexation is suddenly within reach. If Netanyahu survives the investigations he is poised – through Trump - to claim his place in history as the terminator of the Oslo accords. In any event, the political landscape in Israel will be fundamentally transformed in the coming year.
 
Lebanon: New President, New Government: But Can They Govern?
Paul Salem, Vice President for Policy and Research
Lebanon enters 2017 with a new president and new government, ending a two-year hiatus. President Michel Aoun is a close ally of Hezbollah, Iran and the Assad regime; this alliance feels that the threat to their hold on Syria was decisively beaten back in Syria in 2016, and consequently feels confident of its dominance in Lebanon. Prime Minister Saad Hariri leads the new government as a decidedly weakened figure trying to rebuild his position both internally with the Sunni community and regionally with the new Saudi leadership.
The government needs to agree to a new parliamentary election law and hold long overdue polls in the spring. The mandate of the current government ends after the elections, and fresh negotiations would start over naming a prime minister—likely again to be Hariri—and the formation of a new government.
The current and next government has to maintain the precarious stability that has prevailed despite the raging civil war next door in Syria, while also moving forward on a number of security and economic issues. These include: maintaining support for the army and internal security forces; encouraging higher economic growth and job creation; addressing the pressing solid waste crisis; boosting electricity production and internet connectivity; while making progress on tenders for off shore gas drilling. All this while managing a massive Syrian refugee presence.
The United States and Western allies have been essential in boosting the security forces and managing the refugee crisis; it is not clear whether the incoming Trump administration will continue these policies, or dramatically alter them.
 
Libya: 2016 Progress Offers Hope for Tentative Advances
David Mack, MEI Scholar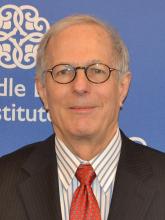 2016 ended with significant progress in Libya. The terrorist ISIS "emirate" in the central coastal city of Sirte was crushed, while Libyan oil production and exports began to recover. Revenues from over 600 thousand barrels a day flowed to the Central Bank through the Libyan National Oil Company. These two sovereign institutions, along with the Government of National Unity (GNA), compose the core of what Libyans and foreign governments hope will become an inclusive central government.
The GNA, headed by President Fayez Sarraj, confronts major challenges. Dozens of militias and political factions seek more power. They include Gen. Khalifah Haftar, who commands a sizable faction of the Libyan National Army. He has support in Eastern Libya as well as from Egypt and Russia. He is opposed by other political and military factions in the Western cities of Tripoli, Misrata, and Zintan as well as in the south. Libyan leaders must forge a political consensus. Until that happens, the GNA remains a weak partner for the international community.
The GNA depends on key militias, especially from Misrata. Governance is inadequate. By most material measures, life was better seven years ago. Until the government can meet demands for vital government services and resume infrastructure development necessary for job creation, Libya will be volatile.
If Libya spirals downward again into instability that invites a large terrorist presence, it will cause even greater threats to its Arab and European neighbors. In addition to harboring radical Islamist terrorists, Libya would continue to export weapons, criminality and waves of desperate people from Africa and the Middle East. Conversely, Libya has the natural wealth and location to generate economic growth and greater stability in the Mediterranean basin.
 
Morocco: Coalition Government Walking on Economic Tight Rope
Samia Errazzouki, Freelance Writer in Rabat, Morocco
Morocco is entering the year 2017 after nearly three months with no formal government, demonstrating the politically tumultuous nature of the past year. Beyond the realm of national politics, Morocco finds itself engulfed in a territorial dispute over the Western Sahara that does not appear to be heading toward a resolution. Aside from the political contention, a precarious economic situation looms, as reports suggest the country may consider floating its currency this year.
Politically speaking, Prime Minister Abdelilah Benkirane, who is the first prime minister to be elected and appointed for two consecutive terms, has been unable to establish a coalition government since elections took place October 7, 2016. One of the first orders of business for Morocco in 2017 is for the government coalition to be finalized, likely to replicate the previous ruling coalition alliance. The government's major obstacle will be to steer the economy in a direction that achieves a balance between meeting loan conditions with the IMF and World Bank, without angering union and civil society groups.
On the international stage, Morocco will continue being on the offensive regarding its claims on the Western Sahara territory, especially following a recent ruling from the European Court of Justice that the Western Sahara is to be excluded from any trade agreements between Morocco and the European Union. Regardless, Morocco is likely to maintain its treasured role in security and intelligence cooperation with international allies, having contributed to the arrest of dozens of ISIS-linked cells both within the country and beyond.
 
Pakistan: Just Getting By
Marvin G. Weinbaum, Director of the Center for Pakistan Studies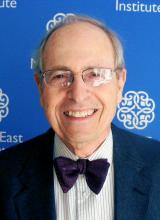 This past year was another of muddling through for Pakistan. 2017 promises much the same. Continuity is suggested as Pakistan again avoids fully confronting its most challenging problems yet manages to do enough to avoid their becoming seriously worse. Measures to curb domestic violence undertaken by Pakistan's military and civilian government can be expected to fall short of making the hard choices needed to eliminate ensconced extremist groups. Nor will meaningful policies address corruption or advance human rights protections.
Little will also be done in 2017 that moves Pakistan toward reforming structural weaknesses in its sluggish economy. Any pressures to act have been replaced by the belief among most Pakistanis that China's promised infusion of more than $50 billion to uplift the country's infrastructure will relieve the country of most economic ills. Despite continuing attempts by political opposition to weaken and delegitimize the Sharif government, it will probably continue to outmaneuver its political enemies while also giving Pakistan's military no reason to intervene.
Pakistan's tense relations with its Indian and Afghan neighbors are unlikely to abate. Pakistan and India seem likely to continue their rhetorical barbs and border skirmishes. While both nuclear-armed powers seek to avoid a deepening conflict, another major terrorist attack could however loosen Indian restraint. Pakistan's suspicions about Afghanistan may grow in 2017 should further Taliban military gains force the Kabul government to turn more to India for its security needs. Under a new American administration, the long partnership with Pakistan may become more transparently transactional and carry more sticks than carrots.
 
Palestine: Political Winds May Bring Paradigm Shift
Yousef Munayyer, MEI Scholar
How Palestine will be impacted in 2017 depends on several interrelated trends. These include geopolitical shifts in the region, the shifts in priorities of Arab states, an emerging alliance between Israel, the United States, and Russia, and changing domestic political dynamics among Israelis and Palestinians; but also, importantly, among Americans.
Immediate challenges on the horizon for Palestine involve the American position in the aftermath of the transition from an Obama to a Trump administration. Indications thus far suggest that Trump will fully embrace the Israeli hard-right position, and green-light continued settlement expansion, a move of the U.S. Embassy to Jerusalem, and perhaps even some annexation. These would be paradigm-shifting events that will reorient the entire internal and international conversation on what peace in Palestine/Israel would look like.
An additional challenge facing Palestine will be in its relations with the Arab world, where states who want to ingratiate themselves with the incoming Trump administration will be unlikely to press for Palestine-related matters in their bilateral agendas. A recent moment that encapsulated this trend was the failure of Egypt to put forward a UNSC resolution on Palestine - a role usually reserved for the Arab state on the Security Council - after Israeli pressure and conversations with President-elect Donald Trump.
While the immediate future is likely to feature greater turbulence for Palestine, opportunities exist as well. The Israeli vision, which has fully embraced a momentarily resurgent, reactionary global right-wing tidal wave, will find that there are costs to pay for their policies, including Palestinian blowback and possible regional and international reaction.
 
Saudi Arabia: Low Oil Prices Continue to Force Focus on Domestic Economy
Gerald Feierstein, Director of the Center for Gulf Affairs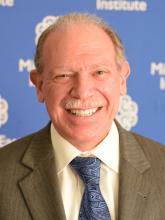 The main focus for the Saudis in 2017 will almost certainly be on the domestic economy. The Saudi agreement to reduce its oil production by nearly 500,000 barrels/day has helped stabilize global oil markets at prices in the mid-$50s range. This has allowed the Ministry of Finance to establish $55/barrel as its peg for the 2017 budget and anticipate that Saudi oil revenues will increase to SAR 480 billion (USD 127 billion) for the year, according to a report in Al-Sharq al-Awsat. The optimistic forecast will relieve financial pressure on the government and permit continued implementation of the Vision 2030 project with reduced budget expenditures, including on energy subsidies, and an increased role for the non-energy sector.
On the foreign policy side, Saudi Arabia will likely confront continued instability and an Iranian hand on its southern border over the course of 2017. Beyond the reputational damage it has suffered in Yemen, the continuation of the conflict has become an enormous financial drain on the Saudi state. But even should the Yemenis resolve their conflict, global expectations will remain high that the Saudis will shoulder much of the cost of humanitarian relief and reconstruction. Moreover, Yemeni progress in restoring peace is likely to be only partially effective and will require long-term Saudi involvement on the security side.
The policy choices of the new Trump administration, including on energy policy, Iran, and counter-terrorism will have significant consequences for Saudi Arabia in 2017. The Saudis remain hopeful that the new administration's decisions will favor close relations with Riyadh. But a recent Pew poll indicating weak popular support in the United States for the Saudi relationship should be a source of concern to the Saudi leadership. Prospects for addressing JASTA in the new Congress, especially without a strong push from the Administration, do not look promising.
 
Syria: Assad Regime Seizes Initiative as Opposition Cornered
Robert S. Ford, Senior Fellow
Despite momentous events in late 2016, Syria, unfortunately, won't see real peace in 2017.
The Syrian government's goal is clear: eventually recapture all of Syria. Tactical needs will dictate occasional ceasefires, but Damascus will constantly test the edge of the envelope of all deals. Damascus has Iran's steady help, as Teheran consolidates its influence in Syria and Lebanon. Teheran has made clear Hizballah, for example, will remain in Syria over Turkish objections.
The Syrian armed opposition is cornered. Extremist Fateh Sham is poised to gain within opposition ranks, especially as Turkey diminishes support to rebel groups. Ankara in 2017 aims to maintain its Euphrates Shield corridor to pressure both Syrian Kurds and the Islamic State. Violations of ceasefires in locales such as the outskirts of Damascus, Idlib and Dara are secondary priorities for Ankara except that Turkish cooperation might forestall Russian airstrikes on Euphrates Shield forces.
Even were Moscow willing to punish Damascus for ceasefire violations, the presence of Fateh-Sham elements in much of opposition-held Syria will slow Russian retaliation. The armed opposition, doubting Russian credibility, will reject any political deal that leaves Assad in power, and Russia will discover that the Turks cannot deliver the armed rebels. Meanwhile, the Trump administration, hostile to Islamists and dubious of any positive outcome in Damascus, likely will stick to the current U.S. focus on the Islamic State. The only change that could come from Washington is a shift away from the tactical alliance with the Syrian Kurdish YPG militia to more cooperation with Russia against ISIS and Fateh Sham.
 
Limited Expectations in the War on Terror
Charles Lister, Senior Fellow
Sustaining momentum against ISIS while tackling its greatest holdings will prove a major challenge in 2017. The anti- ISIS coalition made important gains in Iraq and Syria in 2016, but the fight for Mosul is proving immeasurably harder than expected and the fight for Raqqa city is yet to begin, despite being announced two months ago. A new presidency in Washington is likely to bring with it an evolution in policy, which ISIS will try hard to exploit to its benefit.
Meanwhile, the Al-Qaeda-linked Jabhat Fateh al-Sham (JFS) faces an increasingly complex environment in Syria, with competing initiatives for its unity with, or isolation from, the mainstream opposition--both currently in flux. A recent intensification of U.S. drone strikes targeting Al-Qaeda figures in northern Syria has compounded pressure on JFS, but reinforced its own determination to unify more closely with--or in fact to subjugate--other opposition actors.
Beyond battlefield dynamics, local, regional and international terrorism threats posed by ISIS, Al-Qaeda and others looks set to increase in 2017. Events in Syria and Iraq will likely remain a critical root cause. ISIS alone conducted 1,112 suicide bombings in Syria and Iraq in 2016, while claiming dozens more attacks internationally. Seven thousand Iraqi civilians were killed in 2016, and nearly 17,000 more in Syria. Across the border in Turkey, 339 terror attacks were foiled in 2016, most of which were linked to jihadi groups. Others, of course, have succeeded with tragic consequences.
The capacity for terrorism production in the Levant is therefore clear. As ISIS, Al-Qaeda and even the Syrian opposition all sustain expected losses in 2017, all will – to varying degrees – amplify the likely intensity of both centrally planned and inspired violence abroad.
 
Tunisia: Growing Impatience on Economic and Security Strategy
Mabrouka M'Barek, MEI Scholar
In 2017, Tunisia will face economic and security challenges similar to those of 2016.
At the economic level, the Tunisia2020 international investment conference held in November of last year raised expectations, but the general public has yet to see results. Social protests and demands are likely to increase and President Beji Caid Essebsi might try to gain time through a government reshuffle.
There is likely to also be an increase of repressive practices similar to those of the former regime, including police violence against demonstrators and intimidation of political opponents. While Tunisia is unlikely to see a breakdown of political or social order, it also unlikely to see the creation of needed new constitutional bodies, such as the Constitutional Court, or even the holding of municipal elections.
Politically, Nidaa Tounes, the president's party, will likely crumble further as internal divisions multiply. Ennahdha, which is the most stable political party in Tunisia, will struggle to convince the Trump administration to be excluded from the category of "Muslim Brotherhood," which the president-elect apparently plans to classify as a terrorist organization.
On the security front, Tunisia will continue to face unpredictable terrorist threats. President-elect Trump has strongly criticized weaknesses in Tunisia's southern border wall and may threaten to cut off much needed military aid. European partners, frustrated by Tunisia's lack of strategy regarding the return of Tunisian jihadists, will tighten conditions to get loans. Germany has already raised the stakes by urging Tunisia to accept many more refugees. The Tunisian government will face the challenge of reassessing its anti-terror strategy while moving away from its security-only approach to the problem.
 
Turkey: Erdogan Flexes Muscle in Post-Purge, High Security Climate
W. Robert Pearson, MEI Scholar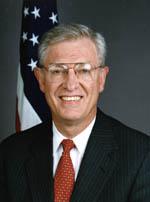 Turkey's government is beginning 2017 with a remarkable sense of self-confidence. The process is going forward to prepare a new constitution with significant expanded powers for President Erdogan. Domestically, the government has eliminated any media, political or institutional opposition capable of holding the government accountable for its actions. With sweeping purges carried out with popular nationalistic support, the government has a strong hand to prevent any backlash to its actions.
The economy may hold further surprises, with continued U.S. interest rate hikes expected, a large external debt for Turkey, and a weak lira. Recent measures to enlist support among ordinary citizens for holding on to its declining national currency reflect the government's awareness of Turkey's economic fragility.
Abroad, Turkey's agreement with Russia for a Syrian ceasefire, supported by a unanimous UNSC decision, is providing momentum that might lead in time to a peace settlement. Ankara is courting the new U.S. administration's team to rely on Turkey and not the Kurds and is preferring Russia to U.S. help currently to induce Washington to change its Syria policy. The outcome of the new Syrian peace process initiative, Ankara's decisions about its new ties with Russia, and American responses to Ankara's requests for a major switch in U.S. Syrian operations are the three key components for Turkey regarding Syria in 2017.
However, Ankara thus far has achieved neither domestic tranquility nor peace in its near-abroad. The recent New Year's attack on an Istanbul night club only underscore this. 2017 will continue to provide serious challenges for Turkey's leaders.
 
United Arab Emirates: Building Ties in a 'Year of Giving'
Sultan Al Qassemi, MEI Scholar
The United Arab Emirates in 2017 will likely continue to consolidate its position in the region both politically and economically. It will continue to strengthen ties with Saudi Arabia as its closest regional ally while attempting to assist Egypt to recover from its economic malaise. Among the UAE's challenges will be to find, along with Saudi Arabia, an acceptable end to the Yemen war that has cost the UAE over 80 lives. Abu Dhabi will keep a close eye on the results of the Iranian elections which are expected to take place in May and the rhetoric adopted by the Trump administration towards Iran.
The UAE, already a major global donor, has declared 2017 as the 'Year of Giving.' A major new initiative is likely to be announced during the World Government Summit in Dubai in May. Dubai will also quicken the pace of announcing contracts for Dubai Expo 2020 while the Emirates Nuclear Energy Corporation has a target to start delivering electricity to the UAE grid by year end.
So far the UAE has been able to keep the threat of sectarianism that has swept the region at bay, although it may find itself compelled to take action against a number of social media users—or abusers—in order to demonstrate the seriousness of the law. Furthermore, Abu Dhabi is expected to inaugurate the first Hindu Temple later this year, which was announced during Prime Minister Narendra Modi's visit in 2015. The building will further enforce the notion of tolerance while also serving as a message to India's rival Pakistan with whom relations have cooled over the past two years.
The UAE appears to be more politically stable and predictable than some of its major allies such as the United States, France, and even Britain. The UAE is unlikely to assume a wait and see approach with the incoming U.S. and French administrations and will attempt to build bridges of communications early on.
 
Yemen: A Continuation of Conflict and Humanitarian Crisis
Gerald Feierstein, Director of the Center for Gulf Affairs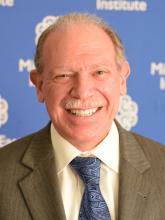 After nearly two full years of conflict, the Yemeni civil war is essentially stalemated with neither side able to achieve a decisive break and only a severe humanitarian crisis to show for the effort. Despite the sustained engagement of the international community, especially UN Special Envoy Ismail Ould Shaikh Ahmed, the parties have also demonstrated an unwillingness or incapacity to agree on a process to end the fighting and resume the political transition that was sabotaged in September 2014.
In fact, the parties are unlikely to agree on an end to the conflict until they conclude that they will be unable to achieve their objectives through the use of force. That decision is not yet in the offing; Ali Abdullah Saleh recently stated that he is prepared to continue the fight for another decade. Apparent fracturing within the political alliances on both sides will further complicate efforts to reach a broad-based, sustainable resolution of the conflict. In particular, the question remains whether 2017 will be the year in which the tenuous Houthi-Saleh alliance comes to its long-anticipated end.
Even in the event of a political breakthrough, Yemenis are unlikely to witness a significant improvement in their circumstances over the course of the coming year. Grievances borne by two years of open conflict will continue to play out in violent confrontations in the country and will be fueled by a rise in sectarian conflict abetted by a greatly strengthened al-Qaeda in the Arabian Peninsula (AQAP). Meanwhile, with its economy in ruins and infrastructure destroyed, Yemen will struggle to cope with the humanitarian disaster that has left nearly half the population in acute need of food, medicine, and other basic needs.